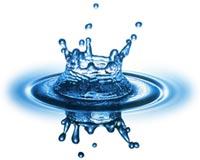 For water billing inquiries, new accounts, and to start or stop your water service, please call (714) 741-5078 or visit City Hall.
Garden Grove City Hall
11222 Acacia Parkway
Garden Grove, CA 92840
Business Hours
Monday - Thursday 7:30 am - 5:30 pm
Friday 7:30 am - 5:00 pm
City Hall is closed alternate Fridays
***On December 31, 2021, the State of California water shutoff moratorium ended. City of Garden Grove to reinstate water service Shut-off and late fee assessment on accounts that are delinquent as of January 9, 2023.
Late Fees/Water Shut-off
Commencing January 9, 2023, the City of Garden Grove will reinstate water shutoff in accordance with the City's Water Services Discontinuation Policy on accounts that are delinquent for sixty (60) days or more. Late fees will be reinstated as well. A copy of the Discontinuation Policy can be found at https://ggcity.org/finance/sb-998-information
If your account is delinquent, you will receive a Water Shut-Off Notice with an overdue balance amount and a payment deadline. To avoid water shutoff, past due amounts are to be paid by the payment deadline. If you are unable to pay the past due account balance in full, please contact Water Billing at 714-741-5078 to make alternative payment arrangements. For information on the low-income household water assistance program, visit https://csd.ca.gov/waterbill or call 866-675-6623.
Water service charges are billed and payable to the City once every two (2) months or at such other frequency as determined by the City Council from time to time. All bills for water service are due and payable thirty-five (35) days after billing by the City. Any bills not paid within such period are considered delinquent. If a bill is delinquent for at least sixty (60) days, the City may discontinue water service to the service address.
The City ordinance specifically indicates that the bill is due 35 days after billing and is delinquent 42 days after billing. Late fee of $20.70 is not charged until after the 42 days, and service is not discontinued until after 60 days of delinquency. It is important to understand these dates to avoid late fee or service discontinuation.
In addition to discontinuation of water service, the City may pursue other remedies available to recover water service and delivery costs, including, but not limited to: securing delinquent amounts by filing liens on real property, filing a claim or other legal action, and referring the unpaid amount to collections. In the event a legal action is decided in favor of the City, the City shall be entitled to be reimbursed for all costs and expenses, including attorneys' fees and accrued late fees.
Please contact us as soon as possible to avoid a lapse in service.
Click here to view translations in Spanish, Vietnamese and Korean.
| Water Service Charge Fees | |
| --- | --- |
| Late Payment of Bill | $20.70 |
| Pull Meter | $50.00 |
| Replace Meter | $50.00 |
| Damaged Lock/Unauthorized Reconnection | $60.00 |
| Return Check | $25.00 |
| After Hours Service | $100.00 |
| Bench Test | $50.00 |
| Angle Stop | $100.00 |
| 2nd and subsequent turn-on after turn-off for non-payment in a 12-month period | $50.00 |