Operation Resumes
As of Wednesday, July 1, 2020, the City of Garden Grove will begin issuing normal late fees on water payments. Payments for delinquent accounts before June 30, 2020 will be accepted without penalty if paid by July 15, 2020. Starting August 2020, the City will resume water shut-offs for non-payments.
The suspension of limitations on the hours of operation of, and deliveries to, businesses and establishments engaged in essential activities will expire on July 30, 2020.
Alert
City services will be provided by phone, email, online or mail only.
Water bill payments can be made:
Over the phone: (888) 867-2992
Online: https://ggcity.org/water
Pay by mail
Drop off your check payment in the drop box in the front of City Hall
Purchase a money order and drop it in the drop box in the front of City Hall
For all other inquiries, call (714) 741-5078.
For emergency water service, call (714) 741-5704.
To apply for a business license or pay for business tax, call (714) 741-5074.
Visit https://ggcity.org/modified-services for more information.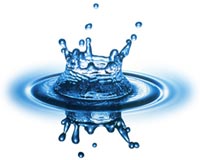 Welcome Garden Grove Water Customer
Please Log in to view your account.
If you do not have a login or forgot your password, you can sign up with a few simple questions.