Accessory Dwelling Unit (ADU)
---
A MESSAGE TO OUR COMMUNITY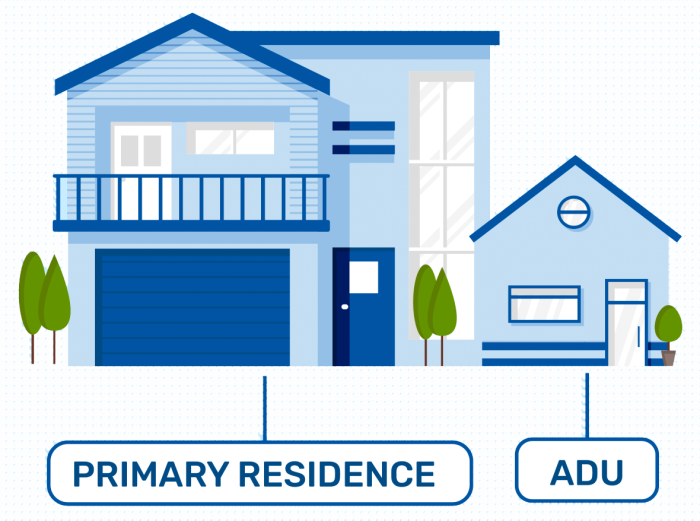 The City of Garden Grove's Community and Economic Development Department has developed an ADU Program to help residents, contractors, architects, developers and anyone else interested in understanding how to build an accessory dwelling unit or a junior accessory dwelling unit in our beautiful city. This webpage is here to provide resources and walk you through the various steps of understanding how to process an application to build an ADU on your property.
What are ADUs?
Accessory Dwelling Units (ADUs) have been known by many names: granny flats, in-law units, backyard cottages, second units, and more. ADUs are an innovative, affordable, effective option for adding much-needed housing in California.
What are the benefits of ADUs?
ADUs…
Are an affordable type of home to construct in California because they do not require paying for land, major new infrastructure, structured parking, or elevators.
Can provide a source of income for homeowners.
Are built with cost-effective wood frame construction, which is significantly less costly than homes in new multifamily infill buildings.
Can provide as much living space as many newly built apartments and condominiums, and they're suited well for couples, small families, friends, young people, and seniors.
Are a different form of housing that can help California meet its diverse housing needs.
Help young professionals and students live close to jobs, amenities, and schools.
Help address the shortage of affordable housing.
Gives homeowners flexibility to share independent living areas with family members and others, allowing seniors to age in place as they require more care and helping extended families be near one another while maintaining privacy.
ADU Handouts
Frequently Asked Questions