Alert
Read Message To Community From Police Chief Tom DaRé

(Posted: March 21, 2020)

Through April 17, the Garden Grove Police Department will be implementing the following preventative protocols:

Front lobby and service counters will be closed.
All registrant and fingerprinting will be suspended.
All programs within the Juvenile Justice Center are suspended.
Property releases will be suspended.
Vehicle releases will be done by appointment only.
Officers will continue to respond to emergency calls for service, but will be limiting citizen contact.
Citizens who require non-emergency assistance, including questions and reports, may call (714) 741-5704 or use the red phone located in front of police headquarters.

For more information, visit https://ggcity.org/coronavirus.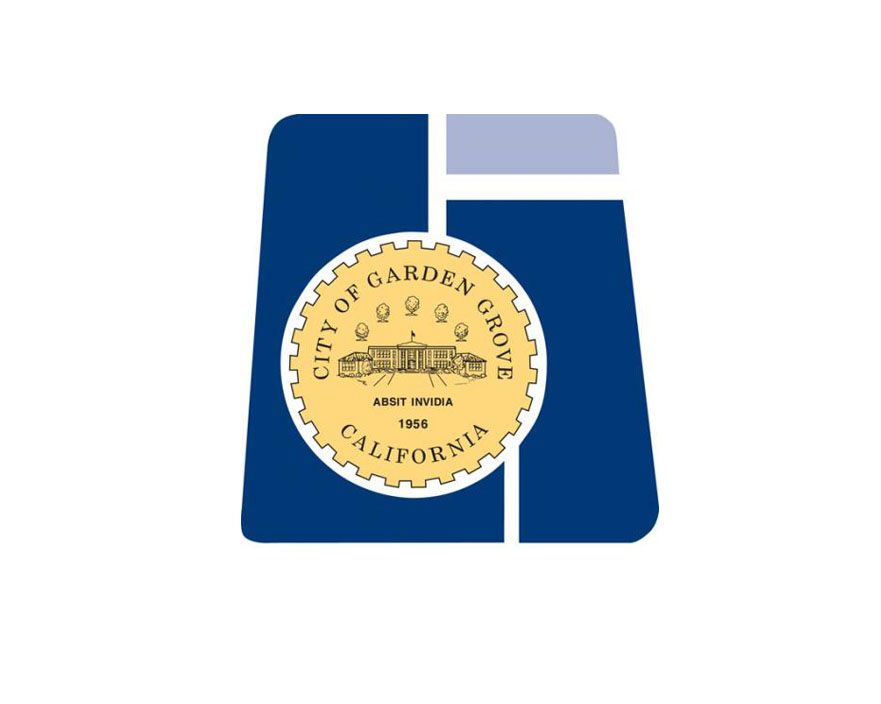 Police Cadet Program
The Police Cadet position offers young men and women the opportunity to work in an "apprenticeship" position that will allow them to prepare for a career as a police officer. The duties of the Police Cadet position are specifically designed to help them learn aspects of law enforcement that will help them become full-time police officers. The Department utilizes the Police Cadet position as a resource pool, from which full-time positions may be filled. Read full description...
Communications
The Communications Division is the primary answer point for all 9-1-1 emergency and business calls to the police department. The center operates 24 hours a day, 7 days a week and is staffed by a Communications Manager, 4 Shift Supervisors, 13 Public Safety Dispatchers and three Senior Community Services Officers.
The Communications Division is responsible for coordinating the safe and efficient delivery of essential police services to the community. It is a direct link between reporting parties and officers in the field. All requests for service are prioritized based on the nature of the call. Situations that require an emergency response include crimes in progress, injury traffic collisions, life-threatening medical situations and other circumstances where the police are needed immediately. Non-emergency calls for service are prioritized based on the dispatcher's conversation with the caller. The Fourth of July is by far the busiest day in terms of handling incoming phone calls.
Crime Prevention
Our Community Liaison Division offers several different types of Crime Prevention programs and services which focus on such topics as: Neighborhood Watch; Commercial Watch; Residential/Commercial Security Inspections; Operation Identification; & Vehicle Security; Child Safety; Pedestrian/Bicycle/Traffic Safety; Drug Prevention; and Gang Suppression. These are designed to educate the public on how to prevent crimes from occurring in the community, while improving the quality and safety of our neighborhoods.
Some of our more frequently requested programs are described in additional detail below:
Neighborhood Watch - This is one of the most effective prevention tools available today. If you are willing to serve as the host site, a Crime Prevention Officer will come out and assist you and your neighbors in activating a Neighborhood Watch program for your neighborhood. The meetings are usually conducted on a Tuesday, Wednesday or Thursday evening and the Department will provide the invitational flyers for you. Normally, the meetings begin at 7:00 p.m. and go until approximately 8:30 p.m., during which time you also have the opportunity of personally meeting one of your assigned Beat Patrol officers.
Home/Commercial Security Inspections - An appointment can be made at your convenience for a Crime Prevention Specialist to come out to your residence/business and assess your security needs. An inspection is made of the inside as well as the outside of your home/business and then recommendations may be made (measures are often inexpensive) that will assist you in maximizing the security of your property.
Operation Identification - This is a program designed to discourage burglary and the theft of valuables from your home or business and provide a way for you to easily identify stolen property. This program allows you to mark your possessions with an engraver and instructs you on how to correctly inventory your valuables in case of theft, flood or fire. An engraver can be checked out free of charge through the Police Department.
Who to Contact for Crime Prevention Information
| | | |
| --- | --- | --- |
| East Division | Kris Backouris | 714-741-5761 |
| West Division and Latino Community | Reyna Rosales | 714-741-5762 |
| Korean Community and Volunteer Coordinator | Sharon Baek | 714-741-5592 |
| Vietnamese Community | Kelly Huynh | 714-741-5763 |
Together we CAN and DO make a difference!
Call the Garden Grove Police Department's Community Liaison Division at 714-741-5761 or 714-741-5762 or send an Email to CrimePrevention@ggcity.org for more information.
You can also find many publications available on-line through the Office of the Attorney General at the State of California Department of Justice. These publications deal with child abuse, child abduction, domestic violence, sexual assault, elder abuse, and many other important issues to help you be aware and safe.
Police Explorers
The Garden Grove Police Explorer Post, an extension of the Boy Scouts of America, provides an opportunity for young men and women to experience first hand how a police department functions and what it takes to get started with a challenging career in law enforcement. Read full description...
Investigations
The Mission of the Garden Grove Police Department Investigations Unit is to solve crime and apprehend criminals through a partnership with patrol and utilizing proactive and innovative Community Policing Techniques.
Reserve Officers
Garden Grove Police Department Reserve Officers work a variety of details such as Gang Suppression, Transportation, DUI Checkpoints, and Background Investigations, just to name a few. With all these options, you are assured of a job that is always new and exciting with room to grow.
Youth Services Unit
The Youth Services Unit (YSU) consists of one sergeant, two Detectives, and four Special Officers. Together, they complete the YSU team investigating graffiti crimes. The Special Officers assist the Garden Grove Unified School District by maintaining a presence on 14 different intermediate and high school campuses.