Police Cadet (Part-Time) $15.20 Hourly
The Garden Grove Police Cadet Program introduces young men and women to the various aspects of the police department. The program is designed to give police personnel the opportunity to interact with and identify high-potential individuals for a future full-time position within the police department.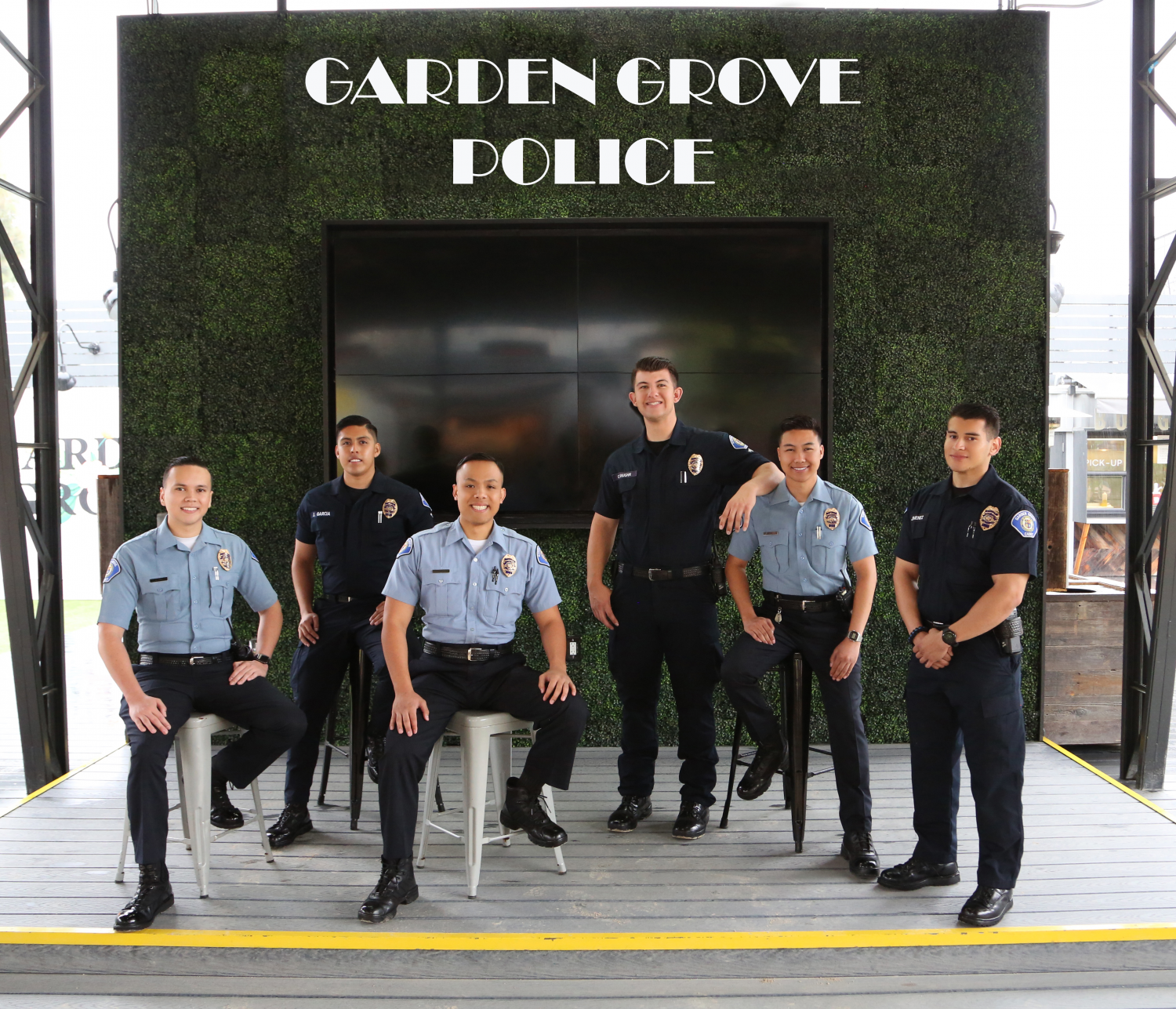 | | |
| --- | --- |
| Chief's Office | Crime Prevention |
| Forensic Services Unit (FSU) | Front Desk / Report Writing |
| Gang Suppression Unit (GSU) | Investigations |
| Neighborhood Traffic Unit (NTU) | Property and Evidence |
| Youth Services Unit (YSU) | 9-1-1 Dispatch / Communications |
HIRING PROCESS
The hiring process includes an application screening, a written test (POST PELLETB), interview, and a complete background and pre-employment medical examination.
Applicants must meet one of the following requirements:
(a) Be a senior in high school;
(b) Have a high school diploma, GED, or equivalent;
(c) Have a high school diploma, GED, or equivalent, and enrolling in college in the next possible school term; or
(d) Be currently enrolled in college
Once in college, the police cadet must be enrolled in a minimum of 12 units and maintain a grade point average (GPA) of 2.0 or higher to remain eligible for the program. Police cadets may remain active in the program until their 25th birthday, at which time, they are encouraged to apply for positions in the police department.
Police cadets work no more than 1,000 hours per fiscal year and may be required to work different shifts in the police department, including holidays and weekends. To the furthest extent possible, work schedules may be arranged to avoid conflicts with school, classes, or other related activities.
If a police cadet is interested in pursuing a career as a full-time sworn Garden Grove Police Officer, he/she will need to complete a physical agility, interview, pre-employment medical and psychological examination, and successfully graduate from the police academy. Individuals should speak with a member of the Professional Standards Division for more details.
HOW TO APPLY
Online applications can be completed at ggpd.org/join or CLICK HERE.
Any questions, contact Corporal Jason Johnson at jasonj@ggcity.org or (714) 741-5922.