Communication
Boardmaker – Boardmaker is a collection of standardized picture symbols used for communication. Boardmaker has a thematic series of units called Boardmaker Activities to Go, which are all free and downloadable.
iTalkDoc – iTalkDoc is an app created by the National Autism Resources and is designed to assist communication between first responders, and families with individuals who have difficulty verbally communicating. The app is available for free to download on an iOS or Android device.
Talk to Me Technologies – Talk to Me Technologies is an online resource offering free AAC Social Stories, Communication Boards, and Lesson Plans downloads.
Education
Accessibyte – Accessibyte Online is currently offering free access to its entire cloud platform of apps for blind, low vision, deaf and reading impaired students. High visual and fully audible typing tutor, games, flash cards and study apps. The site can be accessed from home on Chromebook, iPad, Mac, Windows or Android Devices.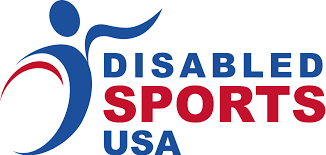 Fitness
Disabled Sports USA – Disabled Sports USA has created their #AdaptatHome site, featuring a variety of resources dedicated to keeping people active and connected. There are numerous free live and recorded adaptive exercises and fitness classes and they also encourage users to connect on social media using the hashtag #AdaptatHome. Visit their Facebook for more information and to connect with others!
Reading
BeeLine Reader – BeeLine Reader is a tool designed to help students read on screen more effectively. It is used both by skilled readers (including high school and college students) and readers with dyslexia, ADHD and autism. The technology is backed by educational research and has won social impact awards from the United Nations and Stanford University. BeeLine Reader is offering free access to the BeeLine Reader Browser Plug-in for Chrome through September 2020.
Braille and Audio Reading Download (BARD) – BARD is a program created by the National Library Service and Braille Institute Library that allows users to digitally download audio and e-Braille titles from an extensive catalogue. Please note, e-Braille users will need a refreshable Braille display to read the books.