VIP Program
Volunteers in Policing Program
---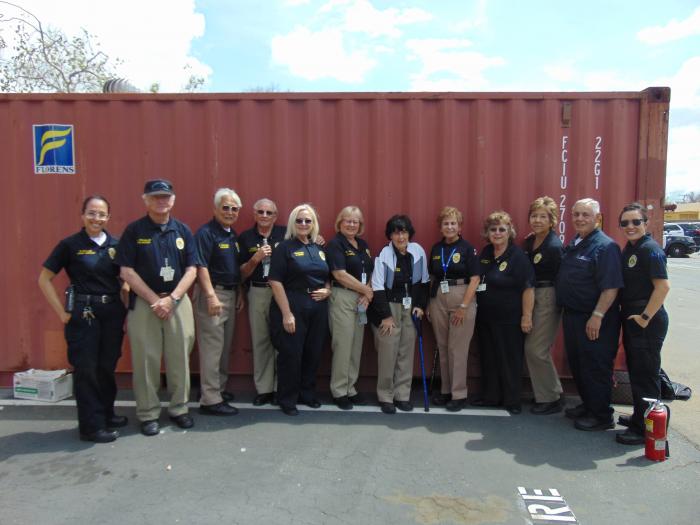 The Garden Grove Police Department started the Volunteers in Policing (VIP) Program in 1994. Our volunteers' efforts enhance the police department's effectiveness by completing important, non-emergency functions to improve the quality of life in Garden Grove. They perform many tasks that have historically been performed by uniformed police personnel or civilian personnel. VIPs have also undertaken projects that were previously not considered feasible due to the lack of staffing resources. The volunteers assist within different units in the police department and other city departments.
Current volunteer assignments and duties include
Home vacation checks
Resort area checks
Commercial area patrol checks
Police Department front lobby
Investigations Bureau
Records Unit
Crime Analysis Unit
Budget and Accounting
City Hall lobby
Housing Authority lobby
Police Memorial beautification
Buena Clinton Youth and Family Center/Magnolia Park Family Resource Center
Special events and projects
First Aid Kit checks
Volunteers in Policing Emergency Response (VIPER)
VIPER (Volunteers in Policing Emergency Response) Program
VIPERS are volunteers with specialized training. They are available on a 24-hour callout basis for field work assignments in emergency incidents. The Garden Grove Police Department VIPER Program was developed to allow police officers to address higher priority calls by relieving them of time-consuming duties.
How to become a GGPD Volunteer
Initial application submission
Interview process
Background orientation and investigation
Training and orientation
Please email your completed application and a copy of your ID to crimeprevention@ggcity.org. For any questions pertaining to the volunteer program, please call the Volunteer Coordinator at (714) 741-5592.