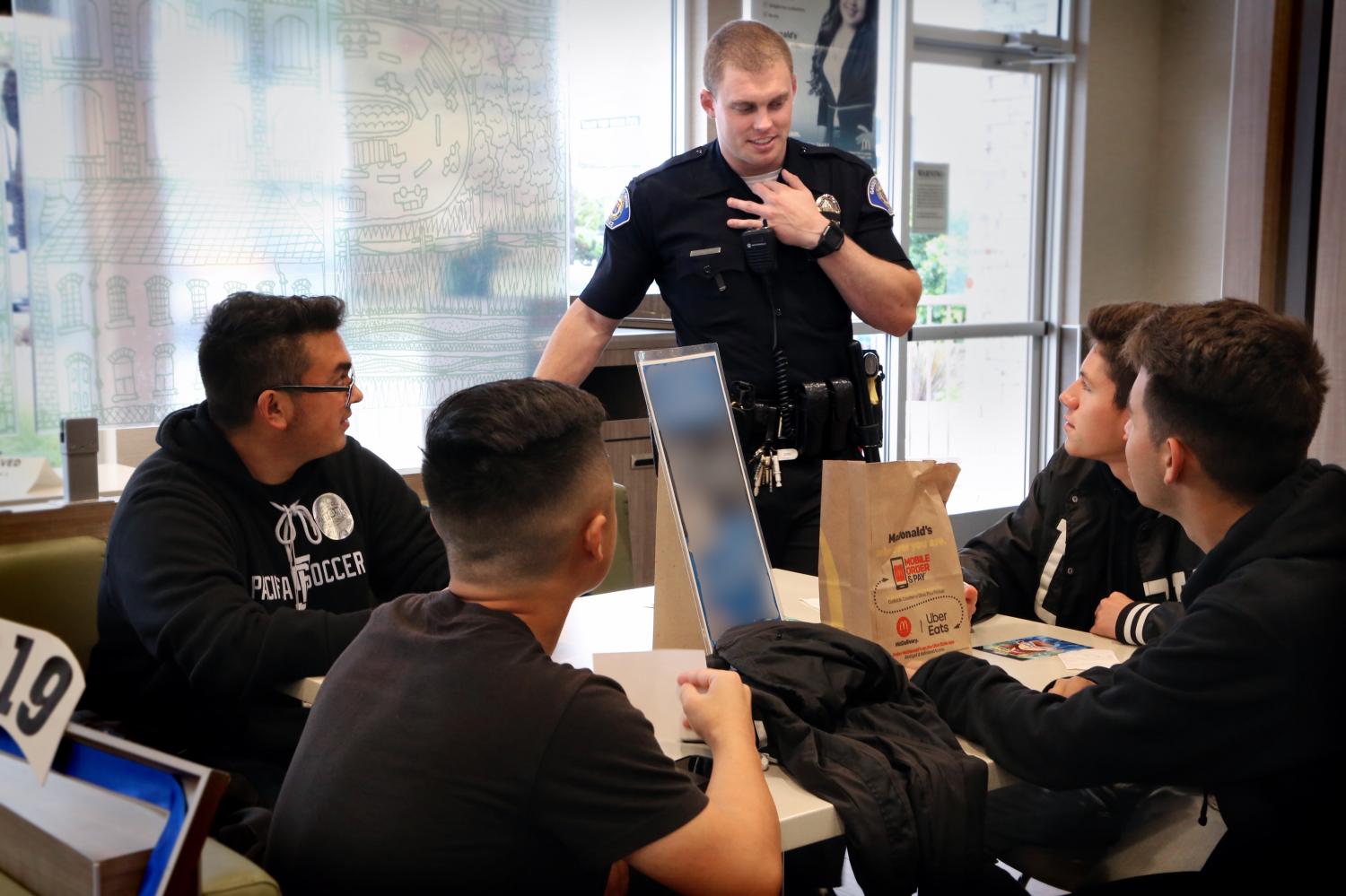 Program Curriculum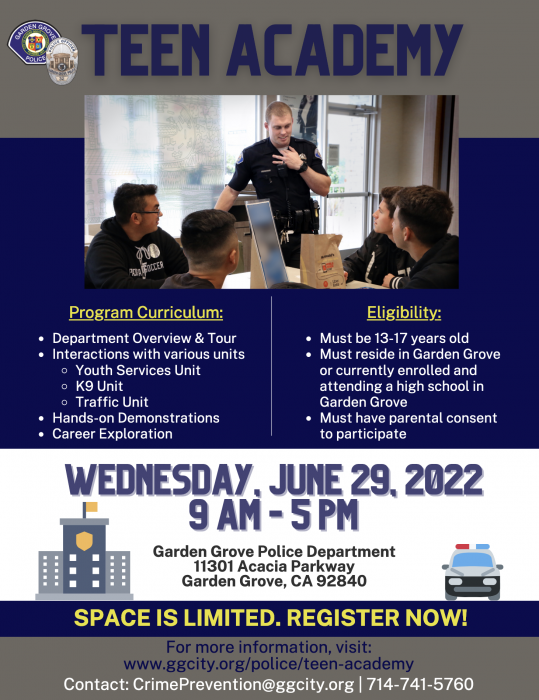 The Teen Academy is a one-day program in which Garden Grove teens can learn about their police department, interact with various units, and explore different assignments within our agency.
During this academy, teens will participate in the following:
-Receive an overview and tour of the department
-Interact with multiple units, including the Youth Services Unit, K9 Unit, and the Traffic Unit
-Receive hands-on demonstrations
-Explore different career opportunities
Eligibility
-Must be 13-17 years old
-Must currently be enrolled and attending a high school in Garden Grove
-Must have parental consent to participate
Register Now!
Click on the following link to register for the next Teen Academy.
Download Teen Academy Application
Remember to submit your application with a school ID or another form of identification to CrimePrevention@ggcity.org or via mail/in person to 11301 Acacia Parkway, Garden Grove, CA 92840.
For more information, please contact the Community Liaison Division at (714) 741-5760 or via email at CrimePrevention@ggcity.org.