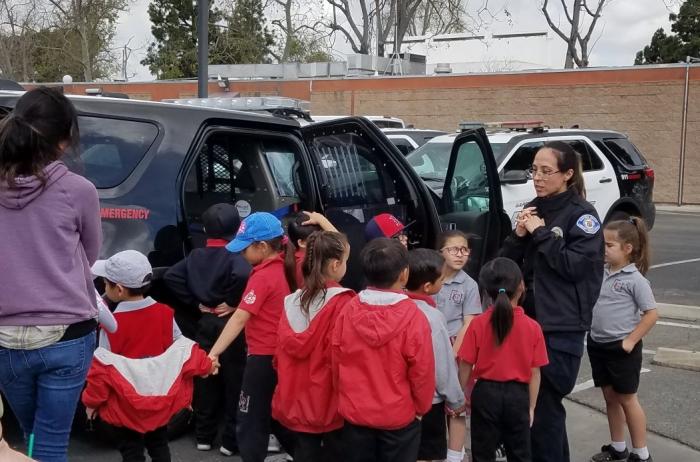 The Community Liaison Division is committed to providing the Garden Grove community with a variety of presentations to educate and promote positive relationships between the police department and the community we serve. 

Our Community Service Officers partner with the Garden Grove Unified School District, Boys and Girls Clubs of Garden Grove, family resource centers, senior centers, local businesses, HOA communities, libraries, and others to strengthen public trust through education and collaboration.  

Presentations include:
General Safety
Officer Friendly

Internet Safety
Anti-Bullying
Substance Abuse Prevention and Education
Gang Awareness

Frauds and Scams

Personal Safety
For more information or to schedule a presentation, contact the Community Liaison Division at (714) 741-5761 or (714) 741 5762 or via email at CrimePrevention@ggcity.org.