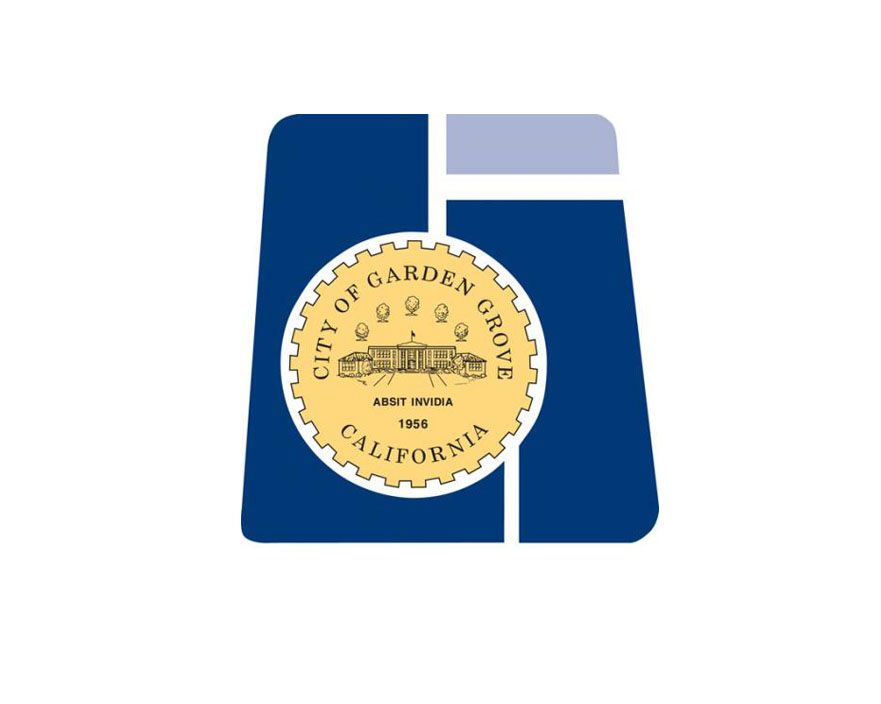 Division Info
Contact
Phone: (714) 741-5140
Department
About Us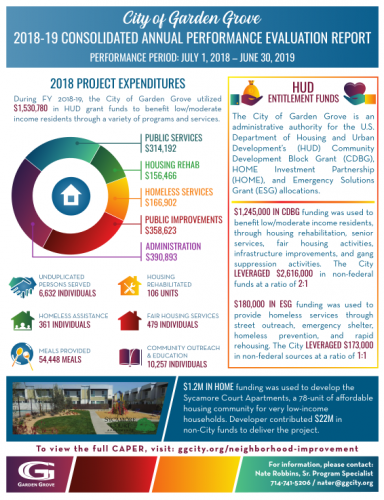 Title I of the National Affordable Housing Act of 1990 requires jurisdictions that receive Community Development Block Grant (CDBG), HOME Investment Partnership Program (HOME) and/or Emergency Solutions Grant (ESG) funding to assess the activities implemented during its previous program year through a Consolidated Annual Performance Evaluation Report (CAPER). The CAPER details how the City carried out the projects and activities identified in the previously approved Fiscal Year 2018-19 Action Plan. The CAPER provides narrative descriptions and financial information on specific activities, and evaluates the City's progress toward the priority objectives addressing housing and community needs as outlined in the 5-Year Consolidated Plan.
Click here
to view the full FY 2018-19 CAPER Report.
2020-2025 Consolidated Plan Information
The City of Garden Grove receives approximately $2.6 million annually from the federal government for housing, community development, and infrastructure projects. The 5-Year Consolidated Plan serves as a set of guidelines that lay out future community and economic development activities in Garden Grove. The 5-Year Consolidated Plan process invites the community to come together and provide input that will direct development in the city. Please click on the survey links below to provide input that will be incorporated into the Consolidated Plan.
Community Survey
You can use one of the links below to access the survey in English, Spanish or Vietnamese. If you have any questions regarding the Consolidated Plan, feel free to contact Timothy Throne at (714) 741-5144 or via email at timothyt@ggcity.org.
News and Updates
Neighborhood Improvement Highlights
6/1/2019 First-Time Home Buyer Workshop - Video
5/28/2019 City Council Study Session on Homelessness - PowerPoint
2018 Helen Putnam Award for Excellence - Video