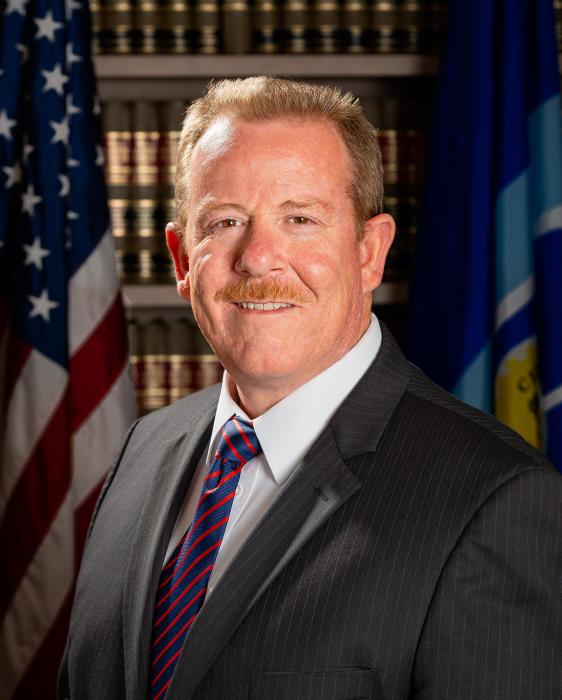 Mayor Pro Tem - District 1
Time in Office
Elected to City Council in 2018
City Hall Phone
(714) 741-5104
Email
georgeb@ggcity.org
Biography
On November 6, 2018, George S. Brietigam III was elected to the Garden Grove City Council. Prior to that, he had formerly served for 20 years as a volunteer City Commissioner. He served as Chairman for the City's Planning Commission, as well as the City of Garden Grove's Neighborhood Improvement and Conservation Commission (Chair), Sanitary District Advisory Commission (Chair), Traffic Commission and Youth Commission. He also served as a judge for the Garden Grove Pride contest.
From 1985 to 1989, he served in the United States Coast Guard as a Petty Officer. After being Honorably Discharged, Mayor Pro Tem Brietigam was hired by the Los Angeles Police Department, where he has served for 30 years. During his tenure with the Los Angeles Police Department, Mayor Pro Tem Brietigam served 10 years as an elected Delegate to the Los Angeles Police Protective League.
A strong supporter of community involvement, Mayor Pro Tem Brietigam became a member of Garden Grove Masonic Lodge in 2012. He also served as Cub Master, Scout Master, District Vice Chairman and District Chairman for our Garden Grove children with the Boy Scouts of America. He Coached for the West Garden Grove Softball league and coached Garden Grove Travel Softball and Basketball Teams. Mayor Pro Tem Brietigam also served as either President or Vice President for the Pacifica High School Swim Boosters, Basketball Boosters and Track & Field Boosters.
As a private citizen, Mayor Pro Tem Brietigam founded the annual Garden Grove, Cub Scout Pushcart Derby and the West Garden Grove Holiday Light Contest. He also spearheaded the successful community led efforts for numerous community improvement projects in Garden Grove throughout the years.
For 28 years, Mayor Pro Tem Brietigam has been married to his wife, Lisa, a lifelong Garden Grove resident. He has two adult children.
Community Goal
To work with all the diverse citizens, businesses, residents and community groups throughout the city, in order to improve public safety, and reduce fear and incidents of crime. To maintain a fiscally sound oversight on spending while maintaining high quality public services to the community. To elevate the quality of life for all Garden Grove residents, keeping the city a great place to live, work or play.
Education
Los Angeles Police Academy
Cypress College
UCI University Extension
Regional Government/Committee Involvement
Sanitary District Liaison Committee, Representative
West Orange County Water Board, Representative
Community Service
Boy Scouts of America, El Capitan District, Vice Chairman
Boy Scouts of America, El Capitan District, Chairman
Boy Scouts of America, Pack No. 507, Cub Master
Boy Scouts of America, Troop No. 1103, Scout Master
Garden Grove Masonic Lodge
Garden Grove Travel Basketball, Coach
Garden Grove Travel Softball, Coach
Pacifica High Basketball Boosters
Pacifica High School Swim Boosters
Pacifica High Track & Field Boosters
West Garden Grove Softball League, Coach
Birthplace
Fresno, CA
Garden Grove Resident
Since 1996