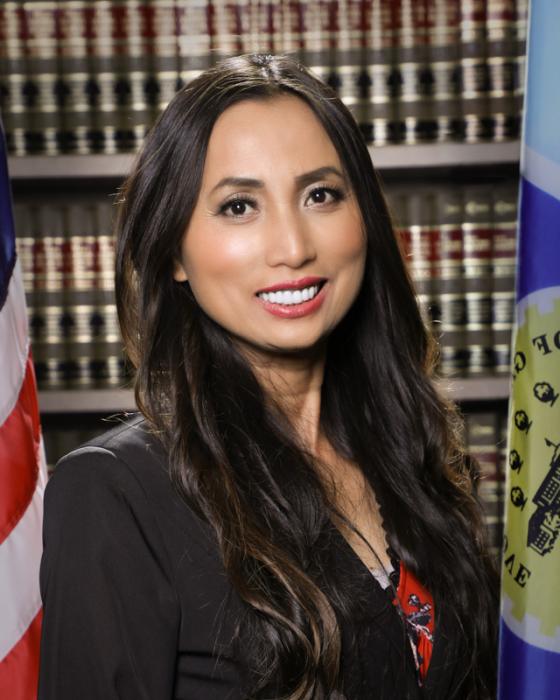 Council Member - District 3
Time in Office
Elected to City Council in 2022
City Hall Phone
(714) 741-5104
Email
cindyt@ggcity.org
Biography
Cindy Ngoc Tran was elected to the city council in 2022. Born in Vietnam, she has been a Garden Grove resident since 2009.
After five years of active duty with the United States Navy, Council Member Tran began a career with the Boeing Company, working on the Delta IV Heavy Load Rocket program. As a board member to Boeing's Young Engineering Team, she received the outstanding achievement of Young Engineer of the Year award.
Council Member Tran has dedicated her time and effort towards enhancing the lives of local and international Vietnamese communities. She is the school principal of Our Lady of La Vang Church and has held numerous community service titles, including vice chairman of the Vietnamese American Federation of Southern California and chairman of the Overseas Vietnamese Women's Association. She also serves as the chairman of the Society of Women Engineers.
As a youth leadership advocate, she is the co-coach of the First Lego League for students at Saint Columban School. Council Member Tran and her husband David have three children.
Community Goal
To enhance the quality-of-life in the community by ensuring neighborhood safety, improving parks and recreation, and promoting support for local small businesses.
Education
MS - Software Engineering
MS - System Architecture Engineering
Community Service
Boeing Company

Young Engineering Team
Aerospace Management Club
Professional Development
Society of Women Engineers

Overseas Vietnamese Women's Association

Vietnamese American Federation of Southern California
Birthplace
Vietnam
Garden Grove Resident
Since 2009