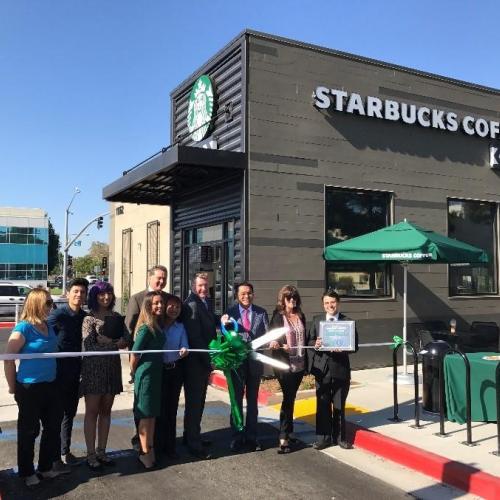 Case Nos
Site Plan No. SP-025-2016, Conditional Use Permit No. CUP-079-2016, Variance No. V-012-2016
Project Location
Southwest corner of Euclid Street and Garden Grove Boulevard, at 11162 Garden Grove Blvd.
Project Description
A request for Site Plan approval to construct a 940 square foot pad building, for a drive thru coffeehouse, Starbucks, on an approximately 16,689 square foot vacant lot, along with associated improvements, which include a parking lot and landscaping, and a request for Conditional Use Permit approval to operate the proposed drive thru coffeehouse. The applicant is also requesting Variance approval to deviate from the minimum lot size requirement for drive thru facilities in the CC-3 (Civic Center Core) zone.
Status
Project is complete and now open.