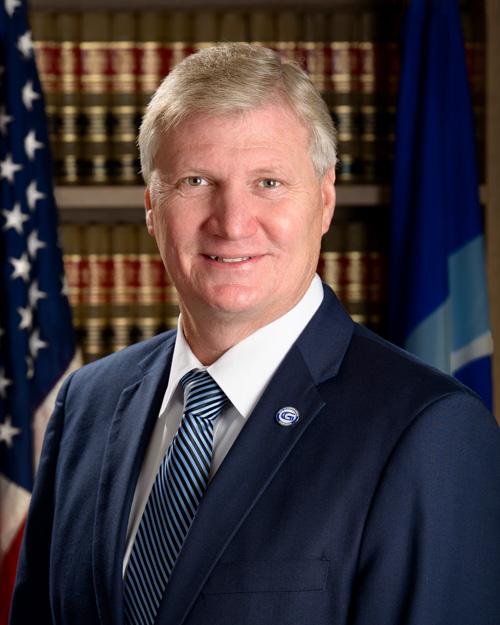 Council Member - District 2
Time in Office
Elected to City Council in 2016
City Hall Phone
(714) 741-5104
Email
joneill@ggcity.org
Biography
On November 8, 2016, John R. O'Neill was elected to the Garden Grove City Council. Born and raised in Garden Grove, his parents settled in Garden Grove during the City's incorporation year of 1956.
Council Member O'Neill started his working career at the age of 13 in the hospitality industry in Anaheim. He developed a 35-year professional career in the electrical construction industry, excelling in several capacities, including company CEO. Mr. O'Neill is a State Licensed Electrical Contractor and CA State Certified Electrician, and is currently the President of the International Brotherhood of Electrical Workers Orange County, serving in both labor and management capacities since 1985.
His history of public service includes Chairman of the Garden Grove Neighborhood Improvement and Conservation Commission, Chairman of the Garden Grove Planning Commission, and member of the Orange County Water District Citizen's Advisory Committee.
Council Member O'Neill has been married for 34 years, and has three adult children. He enjoys water skiing, camping, and spending time with his family.
Community Goal
To bring the community together by focusing on things that bind us together and not the things that divide us. Our neighbors and our neighborhoods are the backbone of our community and now is the time to focus on policy that brings in new resources so we can protect and preserve our neighborhoods.
Education
Fullerton College
Orange County Electrical Training Trust
UCI University Extension
National Training Institute at the University of Michigan
Regional Government/Committee Involvement
Garden Grove Neighborhood Improvement and Conservation Commissioner
Garden Grove Planning Commissioner
O.C. Development Processing Review Committee Member, District 1
Orange County Water District Citizen's Advisory, Member
Orange County Fire Authority Board of Directors
Orange County Fire Authority, Representative
Orange County Sanitation District Board, Alternate
West Orange County Water Board, Representative
Community Service
Garden Grove H.O.P.E. Board Member
Garden Grove ELKS Lodge 1952
Garden Grove Rotary District 5320
Birthplace
Garden Grove, CA
Garden Grove Resident
Since 1965