Alert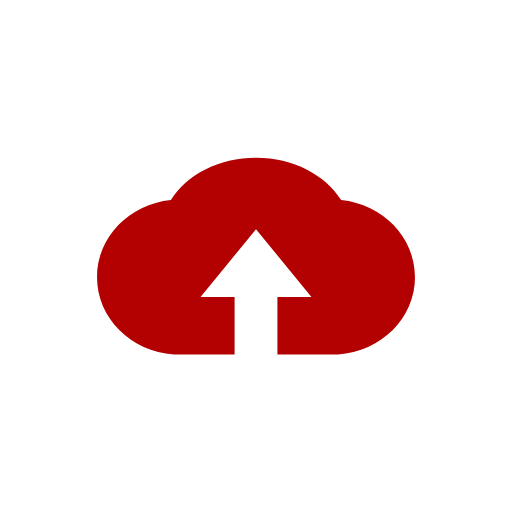 Online Permits & Submittals Notice!
All requests for building permits and plan check submittals must be submitted digitally. For any questions, please contact the Building & Safety Division at
(714) 741-5307
.
---
Building & Safety, Planning and Engineering counters are open by appointment only. To inquire about building permit(s), plan check or building inspection(s), call during normal business hours: (714) 741-5307, email building@ggcity.org
Permit Issuance FAQs
One of the primary objectives of the City of Garden Grove's Building Abatement Unit is to bring substandard housing into compliance with State and City codes, to reduce unsafe housing conditions, and to preserve the high quality of life in Garden Grove's neighborhoods. Obtaining building permits and receiving inspections help to ensure that minimum safety standards are adhered to. When modifications are made without proper permits and inspections or structures are not maintained, serious health and safety issues may result. Inspections of violations are performed utilizing a variety of enforcement tools to achieve voluntary compliance. These tools consist of verbal and written warnings, letter notifications, office conferences, administrative citations, and civil abatement.
Neighborhood Issues
Even one noticeably blighted property can affect attitudes and property values in a neighborhood. Substandard housing is not just a problem for the tenants or homeowners who live in it. It is a community problem that, if not addressed, could start a downward spiral. It is a quality of life issue where high-density housing (overcrowding) can increase the rate of deterioration and affect an entire neighborhood with reduced parking, noise, and crime.
Enforcement
Within the Building Services Division of the Community Development Department is a dedicated team of Building Inspectors specializing in the abatement of substandard buildings. The Building Abatement Unit addresses issues dealing primarily with structures on the property. The Building Abatement Unit addresses issues in the enforcement of housing standards as adopted by the City of Garden Grove uses the 2012 International Property Maintenance Code as well as the 2013 California codes.
When a complaint is filed with the Building Abatement Unit, the case is assigned to an inspector who investigates the complaint, prepares a "Notice of Violations" and directs repairs or demolition to be made in a timely manner. The time this may take varies depending on the complexity of the case. (See Abatement Process flow chart for example.)
If a structure represents a life/safety condition and is in imminent danger of causing bodily harm, then a "Notice and Order" may be issued and immediate remedies are sought. Remedies may include but are not limited to, posting the structure, "Vacate, Unsafe to Occupy" and/or cloud the property title with a "Notice of substandard building" (Lien).
Dealing with building complaints is a difficult and sometimes slow process. In some cases the City Attorney may file criminal charges and take the owner/tenant to court. This is a cumbersome and expensive process and is not resorted to unless all other options have failed.
How You Can Help Maintain Your Neighborhood
To report information regarding an investigation and abatement of construction without permits, garage conversions, and substandard housing conditions, please use our Garden Grove Public Records Request, call (714) 741-5172 to leave a voicemail, or contact us via email at BuildingAbatement@garden-grove.org.
Below is a summary of resources that may assist you in correcting substandard housing conditions in your neighborhood. Included is information on qualifying for funds to assist homeowners in need of repairs.
Neighborhood Improvement Division:
Through City-facilitated grant and loan programs, owners can obtain money to repair or remodel their homes. Income qualifications apply. For information call 714-741-5330 or go to the Neighborhood Improvement page.
Fair Housing Foundation:
Provide assistance to renters not receiving timely repairs on rental properties.
800-446-3247
http://www.fairhousingfoundation.com
Community Action Partnership:
This non-profit agency receives funding from a variety of sources to provide FREE repairs for income-qualified homeowners in certain jurisdictions. For information call 714-897-6670.
http://www.communityactionpartnership.com
Reverse Mortgages for Seniors:
A FHA (Federal Housing Administration) loan that is available to homeowners 62 years and older. The homeowner can borrow funds based on their equity in the property, but no repayment is made as long as the borrower continues to live in the house. This allows seniors who own their home, but who have little income, the ability to obtain money to make repairs. For information call the U.S. Department of Housing and Urban Development at 1-800-569-4287.
http://www.hud.gov
Council on Aging:
This non-profit corporation is dedicated to promoting adult empowerment, abuse prevention and advocacy for the rights and dignity of those experiencing health and aging challenges. For information call 714-497-0107.
Direct Assistance Program: This program is sponsored by the gas company and no-cost energy saving home improvements for qualified, low-income renters and homeowners, for information call 1-800-331-7593.
http://turn.org/consumer-tools/low-income/dap.html
** To report information regarding an investigation and abatement of construction without permits, garage conversions, and substandard housing conditions, please use our complaint form. **