Alert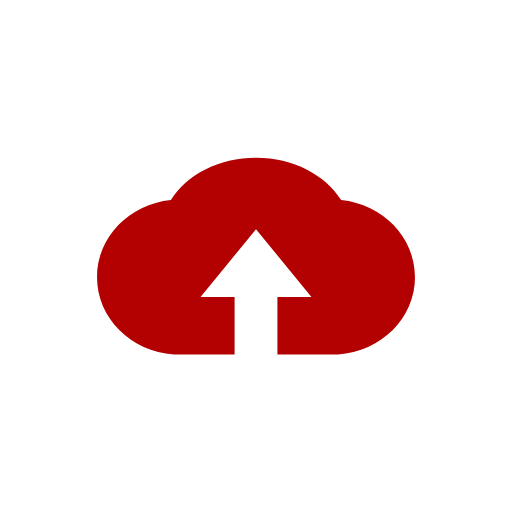 Online Permits & Submittals Notice!
All requests for building permits and plan check submittals must be submitted digitally. For any questions, please contact the Building & Safety Division at
(714) 741-5307
.
---
Building & Safety, Planning and Engineering counters are open by appointment only. To inquire about building permit(s), plan check or building inspection(s), call during normal business hours: (714) 741-5307, email building@ggcity.org
Permit Issuance FAQs
The permit you have received allows you to begin the construction process. You have already contracted with a California licensed contractor, or decided to do the work yourself, and have already started purchasing your construction materials. Either way, you want to be sure your project is properly constructed and will be safe for you, your family, and friends when completed. As soon as work is started, the inspection process begins. Our inspection professionals will conduct periodic inspections, as required, as you and your contractor proceed through the construction process.
I was given a copy of my plans and a thick card called an "inspection record" when I received my permit. What do I do with these?
The copy of the plans received have been reviewed and approved by the City. This is the set your inspector will refer to when conducting inspections on your project. The inspection record is the property owner's official record of the inspection activity that has been approved for your project. The approved plan and inspection record must be made available to the inspector every time he or she visits the project. It is necessary to post the inspection record in an accessible, plainly visible location that has been protected against damage from weather, unauthorized personnel, etc. Lastly, for projects constructed by contractors or persons other than the property owner: It is strongly recommended that the property owner receive the inspection record, not a copy, which clearly indicates approval of the final inspection before making the final payment for the project.
In general, inspections should be grouped in the following categories and requested in the following order. Depending on each project, additional inspections may be required for items such as; masonry fireplaces, shear walls, roof diaphragm nailing and roof covering installation. Requesting additional inspections should be discussed with the building inspector. As part of the inspection process, it is common to conduct "partial" inspection(s) thereby necessitating follow-up inspections to assure a safe structure. Also, State or local codes or the design professional of record may require submittal of clarifying engineering or special inspection reports prior to approval of a given inspection. Lastly, the list above represents the inspection requirements for a typical residential project. Please check with your inspection professional at (714) 741-5307 for specific inspection needs on your proposed project.
Rough or precise grading - For smaller residential additions or alterations, a grading permit or inspection is usually not required. Certain site conditions, however, may warrant the submittal of a grading plan for plan review, grading permit issuance and inspection approval before foundation work can commence. Soil and civil certifications also must be submitted and approved by the City prior to inspection approval of the footings or foundation.

Temporary power pole – performed when the builder/owner or licensed electrician has set the temporary service to be used during the construction of the residence.  Ground-fault circuit-interrupter (GFCI) protection of all 125 volt 15, 20 and 30 amp receptacles must be provided on all job sites. Receptacles of higher amperage and voltage will also need GFCI protection or assured equipment grounding conductor program, per NEC 590.6 (B) (2). Only the use of approved extension cords is acceptable.  The use of illegal extension cords may result in the removal of the electrical meter.

Subsoil plumbing (or underfloor) – performed when the base plumbing drainage system is in place.  The inspection must be approved prior to the placement of concrete or floor sheathing.  The system shall be on test at the time of the inspection by either a 10-foot head of water or for systems other than plastic, five pounds of air shown on a 30 psi gauge. All plumbing under floors shall be suspended a minimum of three inches above the ground to allow for soil expansion.

Foundation: Request foundation inspection after trenches are excavated, forms are erected, UFER ground, seismic restraints and reinforcing steel are in place and, before, pouring concrete. (Verify all form setbacks to approved plans)

Ufer grounding electrode –Twenty feet embedded in footing. Inspected at foundation inspection.

Underfloor and frame Inspection - Request underfloor inspection after rough plumbing (sanitary drain lines) and rough mechanical (water and gas piping) are installed, strapped and under test; and after heat ducts are installed, supported and insulated before the subfloor is installed. Subfloor and insulation are not to be installed until inspection of underfloor has been approved.

Subfloor Insulation – Inspect subfloor insulation for correct R-value and installation method.

Roof sheathing and shear – Request roof sheathing (frame from top plates up) after all roof penetrations for plumbing and mechanical have been installed. (Inspect HVAC if applicable at this time.) Interior and exterior shear walls are to be inspected. Pre-assembled walls (strong walls, I-joists etc.) must be ICC listed. (All windows/sliders shall match plans for U-factor and egress.)

Framing Inspection: Rough-In Inspections (Framing, Electrical, Plumbing, and Mechanical)

Framing: Interior and exterior walls should be constructed according to the type of material used as specified in the building code and approved set of plans. Request structural frame inspection after bracing; shear panels at walls, floors and roof; straps and hold-downs; fire blocking and all other framing and structural connections are in place. The framing inspection should be made after all electrical, plumbing, and mechanical rough-in has been inspected and all ducts, chimneys, hold-downs and shear walls are installed and framing is complete. (Building shall be dried-in prior to frame inspection.)

Electrical: The electrical inspection includes an examination of the materials, components, and electrical equipment installed. All rough wiring for the structure and the electrical service is inspected at the same time. Rough-in inspection includes, but is not necessarily limited to, all wiring within the walls, all circuit breakers, panel boards and ground splices terminated by mechanical means. The inspection takes place after all wiring systems, including the ground conductor (GEC), have been installed in approved boxes, cabinets, and service equipment. Switches, receptacles and fixtures should not be installed at the rough-in.

Plumbing/Mechanical: In accordance with the state building code, the plumbing and mechanical systems are inspected prior to covering or concealing any portion of the system. The inspection takes place after the installation of all water piping, drain, waste vent piping, fuel gas piping, HVAC ducting, range, dryer and bath exhaust ducting, furnace, boiler, water heater, unit heaters, and/or other fuel fired appliances and their venting system. (IAQ/whole house fans as applicable.) Also in accordance with the state building code, water or air pressure testing is required on all water, drain, waste and vent piping.

Exterior Underground Gas Line – Performed when the gas pipe is factory coated for use underground with all joints and or fittings wrapped and installed in the trench. Steel gas pipe (galvanized or black iron) shall be of approved material. Burial depth for steel pipe shall be no less than 18" inches below grade. The test for such piping shall be 10 psi on a 30 psi gauge for no less than 15 minutes, with no perceptible drop in pressure. Approved Polyethylene (PE) pipe may be used in exterior buried piping systems. The test for such piping shall be 10 psi on a 30 psi gauge for no less than 30 minutes with no perceptible drop in pressure. The burial depth for PE pipe shall be no less than 18" inches below grade with approved metallic risers on each end. An electrically continuous number 18 AWG yellow tracer wire shall be installed with and attached to underground non-metallic gas piping and shall terminate above grade at each end. CSST shall be installed and bonded in accordance with the code and the manufacturer's specifications.  These tests shall be made using air, CO2, or nitrogen pressure only. For installation and testing, gas pipe materials other than those listed above consult the piping manufacturer and the Building Division for approved methods.

Lath/wrap Inspection: Request exterior lath inspection after exterior walls and sub-roof underlayment, and lath has been installed; all framing, fire blocking and bracing are in place; rough plumbing is completed and under test; rough electrical and rough mechanical are complete and after drywall is installed.

Insulation Inspection: Request insulation inspection after insulation and caulking is in place. Provide a QII certification to the building Inspector if required by T-24.

Drywall/Shower Wallboard/Tile backer Inspection: Request wallboard/lath and or drywall inspection after all lathing or drywall is in place, but before taping, plaster, or stucco is applied.

Shower pan (poured in place) – "Built-in place" shower bases shall be lined in accordance with the code and filled with water.  This inspection is typically requested at the same time as the drywall inspection. (Pan slope inspected.)

Stucco Brown coat Inspection – The scratch coat is not inspected however the brown coat shall be inspected prior to final. (2-days for scratch and 7-days brown coat cure prior to inspection.)

Interior gas lines/release: Air pressure testing is required on all interior fuel gas piping at rough inspection and after all cabinets have been installed or brown coat inspection.

Electrical Service Panel: To release main service panel to SCE, once all outlets, switches, lighting, equipment and breakers are set.

Special Inspections: All special inspection reports and documents must be turned in to the Inspector prior to calling for a final inspection.

PV Solar Systems – If required, the PV shall be inspected and a final inspection recorded prior to calling the building final inspection.

CWMP reporting and clearance – All CWMP reporting shall be concluded and a clearance from Green Halo must be completed prior to calling for a final inspection.

Final Inspection: Request final inspection after construction is completed, including all grading, drainage and site work, and before the building is occupied. The building must be unlocked, or prior arrangements made for the inspector to access the building. All appliances, electrical fixtures, convenience outlets, switches and plates must be in place. The following is also required to receive a final on the building permit and a certificate of occupancy: (Provide a final HERS report if applicable.) Indicate the presence of required maintenance and operations manuals.

All required approvals for occupancy which may include but are not limited to: Water/Sanitation, Engineering, Planning and Fire.
All inspection requirements or conditions of approval placed on the project by other City agencies must also be approved by those agencies prior to requesting a final inspection from the Building Services Division.
Please note: In accordance with State law (AB 2977), as of January 1, 2007, if a swimming pool or spa is present at the site, the pool drain(s) shall be equipped with an approved anti-entrapment cover.
My project is complete and final inspection has been approved. Now what do I do with the plans, permit documents and the inspection record?
Keep all of these documents in a safe location. These are your permanent records of the work performed and may be needed in the future whenever a real estate transaction, such as the sale or refinance of your home, takes place. Further, your home insurer may need confirmation of City approval whenever you make adjustments to your homeowner's insurance policy. Though the City will retain the permit document and record of inspection indefinitely, the plans will likely be discarded after retaining them for two years, as prescribed by State law. Your retention of these documents will simplify any building projects or real estate transactions you may consider in the future.