Economic Development Element - Chapter 4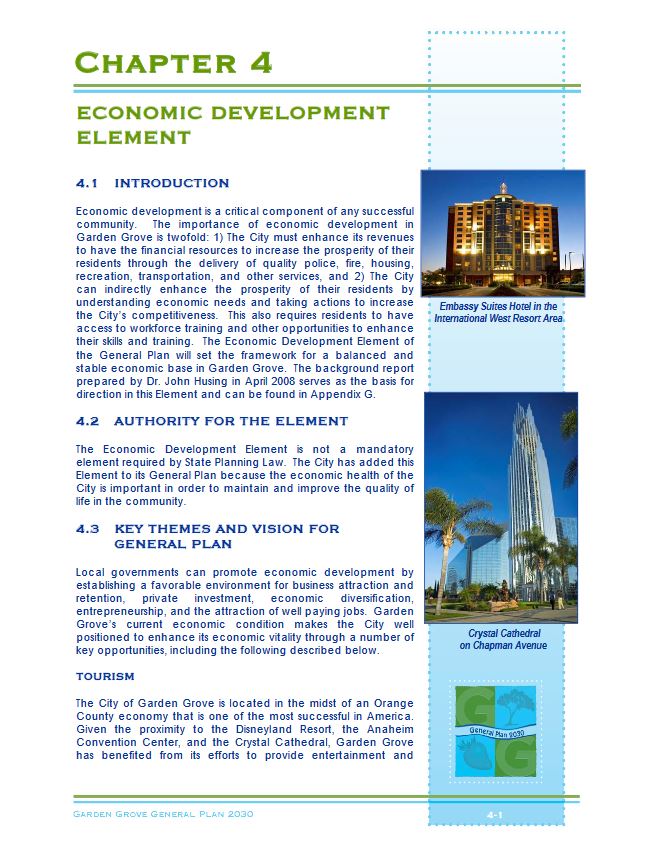 The General Plan is a policy document designed to guide the future of the City of Garden Grove. The General Plan describes Garden Grove's goals and policies regarding land use, community design, economic development, transportation, housing, parks, recreation and open space, conservation, safety, air quality, noise, infrastructure, and housing. Along with these goals and policies is an implementation program geared toward carrying out these goals and policies.
Please click here for the Economic Development Element. If you would like to see the full general plan please click here.