2018-2019 Biennial Report
---
View 2018-2019 Biennial Report (PDF)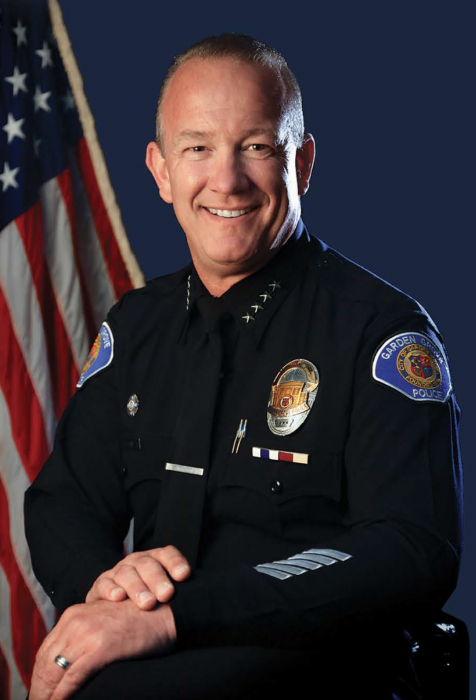 I am honored and proud to present to you the 2018-2019 Biennial Report for the Garden Grove Police Department. This report is a snapshot of some of the great work done by the men and women of the Department. It also provides insight into some of the continuing challenges we face as a police department in the coming years.
I am humbled to have been chosen to lead this agency, and I can assure you that our passion and commitment to the citizens, the city, and the police department is our top priority. Together we will continue to move the organization forward, building on our existing foundation and the community partnerships we have established over the years. With the reputations and responsibilities of police departments changing on a daily basis, it is important for us to harness the support of the community and do all we can to maintain our reputation as a highly respected law enforcement agency.
The Garden Grove Police Department is considered one of the country's best suburban police departments. We have been awarded the "Accreditation with Excellence Award" by the Commission on Accreditation for Law Enforcement Agencies (CALEA). The community can be proud to know that their police department will continue to maintain and adhere to nationally recognized standards for excellence for years to come, and we remain one of only 17 agencies in the state of California to be accredited.
Developing and maintaining community partnerships is the cornerstone of our system of policing here in Garden Grove, so I want to thank all of you who have worked alongside us to keep our city safe. I am very proud of our police department and what we have accomplished, and I look forward to continued successes and achievements.
Tom DaRé
Chief of Police