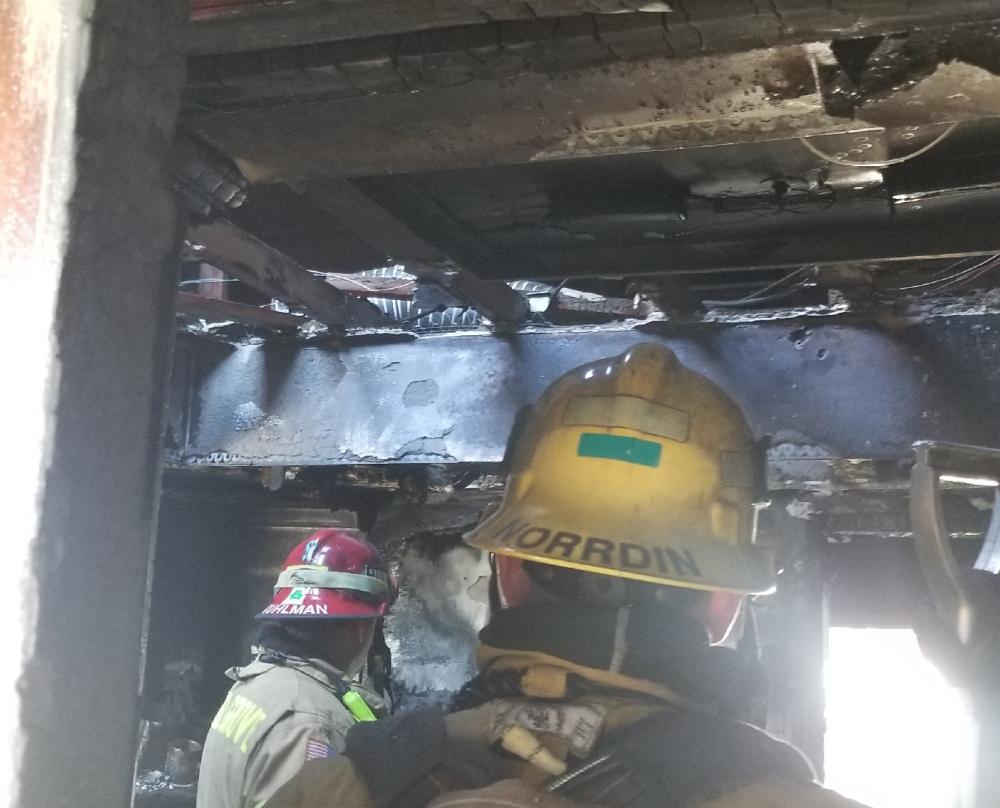 View Structure Fire (PDF)
Fire fighters responded to the 12000 block of Le Ann Drive shortly after 7:00 a.m. this morning for a residential structure fire. The first-arriving engine company reported fire showing from a single story house, and initiated an attack of the fire and a search for residents. It was later determined that no one was home at the time of the fire. It took 20 fire fighters to get the fire under control 23 minutes later.
Two Garden Grove police officers were first on scene, and attempted to make entry to search for residents. They sustained smoke inhalation in their effort. The officers were treated by fire fighter paramedics, and transported to a local hospital for further evaluation. Both were in stable condition. There were no other injuries reported. Fire investigators are on scene, and investigating the cause at this time. Damage to the structure is estimated at $100,000 and $25,000 to contents.