Location
13641 Deodara Drive
Garden Grove, CA 92844
(714) 889-5783
Summer Basketball Season
Registration begins April 23rd and runs until the divisions are full.
Season runs end of June until Mid-August.
Cost
Ages (14 & Under): $1
Teens (15-17): $2
Adults (18-54): $3
Seniors (55 & Up): $2
CASH ONLY
Schedule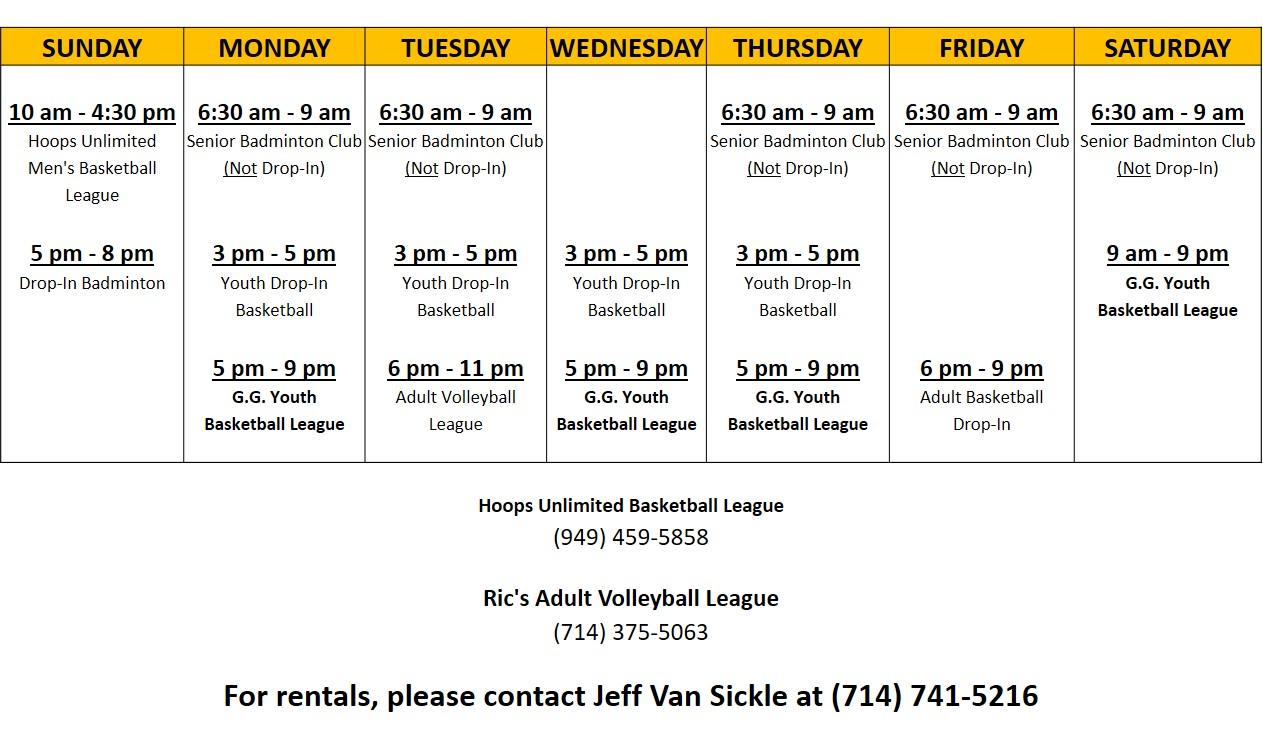 Garden Grove Youth Sports offers a youth sports program for children 5-14 years old. The philosophy of the program emphasizes participation and sportsmanship in a sports-for-fun environment. It is intended to teach the fundamentals of the sport and emphasize the concept of working together as a team. The Fee is $50.00 and includes a team jersey and a participation award.
Winter Basketball Season
Registration period is the month of December. Season runs end of January through mid-March.
For more information, please call the Garden Grove Community Services Department at (714) 741-5200.