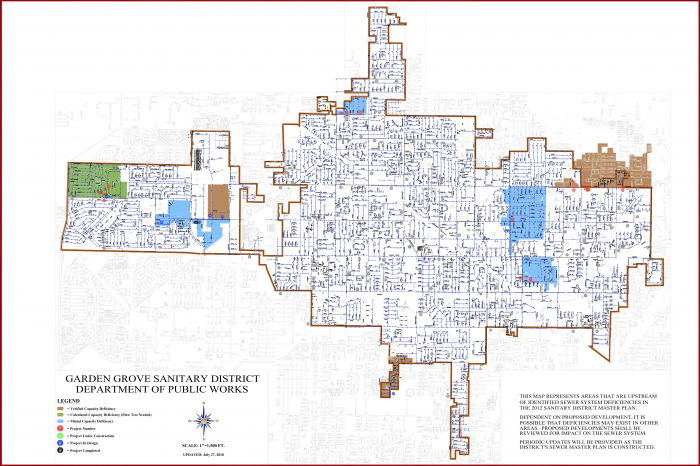 The map outlines capacity deficient areas within the sewer system based on a model prepared by the Garden Grove Sanitary District's (District) Sewer Evaluation and Capacity Assurance Plan. The model identifies capacity issues within the District area and then prioritizes the improvements needed for the sewer system.
Any development within the shaded areas that require new connections or reconnecting to the sewer lines must be approved by the Water Services Division prior to obtaining a Construction/Street Permit.
The map is updated on an annual basis. For further information or to make appointment for a Sewer Deficiency Review, please call the Water Services Division at (714) 741-5566.