Project Overview
In 2008, the cities of Garden Grove and Santa Ana began a partnership with the Orange County Transportation Authority (OCTA) to develop a last-mile connection from Garden Grove to the Santa Ana Regional Transportation Center, providing greater mobility and transportation choices to the residents of both cities. On September 22, 2015, City Council entered into a Memorandum of Understanding (MOU) with OCTA, the lead agency for the project, for design, construction, operations and maintenance.
Garden Grove will continue to be engaged with its partners at OCTA and Santa Ana as OCTA takes the lead agency role for outreach, design, implementation, operations and maintenance of the project. Please visit OCTA's OC Streetcar Website for the latest details.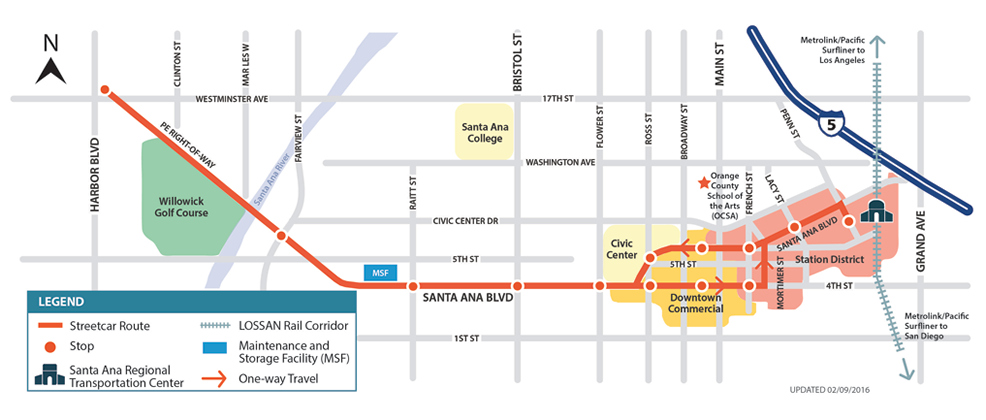 Project Status
For current project status and updates please visit OCTA's OC Streetcar Website.