Chili Cook-Off and Car Show
---
Date: October 23, 2021
Time: 12PM-4PM
Address:
Eastgate Park
12001 St. Mark Street
United States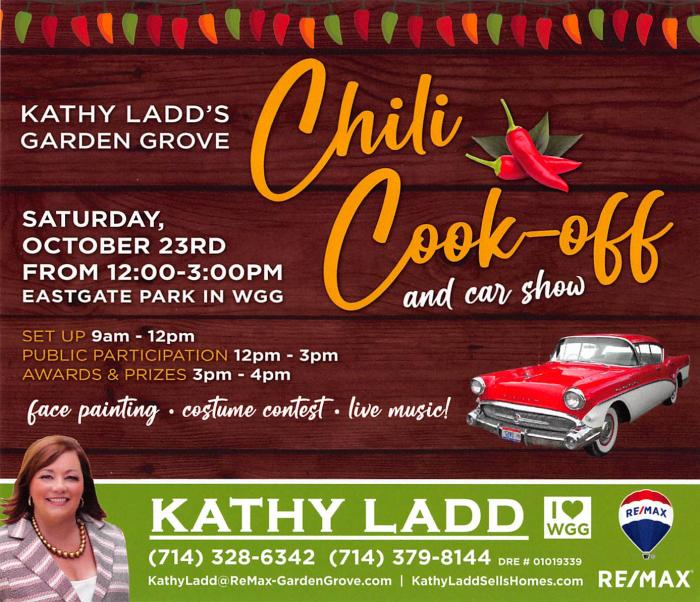 The community is invited to attend the 3rd Annual Chili Cook-Off and Car Show event, hosted by Kathy Ladd, at Eastgate Park, at 12001 St. Mark Street. The free event includes family-friendly activities including free chili tasting, glitter hair braiding, face painting, pumpkin decorating, and a costume contest.
Residents and local organizations who would like to participate in the chili cook-off competition or the car show are asked to contact Kathy Ladd at kathyladd@remax-gardengrove.com or call (714) 379-8144.
For more information, visit facebook.com/events.