Due to the continuing COVID-19 health emergency, the City of Garden Grove will do our best to provide the business community with programs and initiatives to offer relief to assist business owners navigate these unprecedented times. City officials continue to closely monitor the pandemic and its impacts to the community. The residents and business community remain our highest priority. Please check back daily as we are continually updating this web page as information is funneled down to municipalities: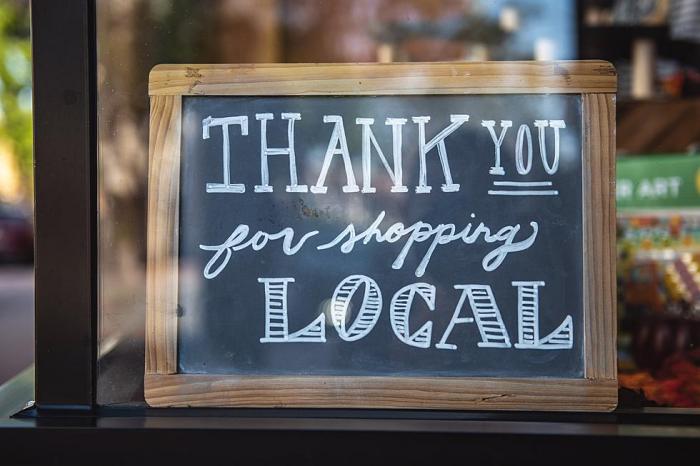 Additionally, the City of Garden Grove is undergoing procedure changes in regards to customer service and staff interactions with the public in an attempt to limit the spread of the virus. We are currently asking residents to call and email City Hall to be connected to City services. We apologize for the inconvenience and will work diligently with residents to ensure there is access to services.
Below are some of the resources that the stimulus provides to help you and your family through this public health crisis.
Cash Assistance
Direct cash assistance will soon be automatically sent out to millions of individuals and families. The amount of assistance will be based on your family size and income and determined by 2019 taxes or 2018 taxes for those who haven't filed this year. The details of the rebate are:
$1,200 for individuals who made up to $75,000.
$2,400 for couples who filed jointly and made up to $150,000.
An additional $500 provided for each child under 17.
For every $100 made above $75,000 (individual) or $150,000 (joint), the cash assistance is reduced $5.
Those who made over $99,000 (individual) and $198,000 (joint) will not qualify for direct assistance.
Small Business Loans
The stimulus appropriated over $376 billion in relief for struggling small businesses, including:
$349 billion for fully guaranteed, low-interest, no fee loans of up to $10 million for small businesses to pay employees and keep them on the payroll. SBA would forgive up to 100% of the loan if the borrower has retained the same number of employees as when they received the loan. These loans are available to most businesses under 500 employees, non-profits, the self-employed, startups, and cooperatives.
$17 billion for debt relief for current and new SBA borrowers. SBA will pay the principal and interest for the next 6 months on SBA-backed loans.
$10 billion to provide an immediate disaster grant of $10,000 to small businesses and nonprofits that apply for an SBA Economic Injury Disaster Loan (EIDL). These can be provided within 3 days of applicants self-certifying they are eligible.
Businesses with multiple locations, especially those in the restaurant and lodging sector, will qualify, but they are limited to the same $10 million maximum loan size as a business with one location.
If you or somebody you know has a small business impacted by COVID-19, please reach out to the Small Business Administration for more information HERE.
Unemployment Insurance
With a record number of people unable to work, or experiencing reduced hours, the stimulus expands unemployment insurance to those hit hardest. The unemployment provisions include:
On top of state unemployment benefits, an additional $600 per week in "federal pandemic unemployment compensation" is available to individuals through July 31, 2020.
Part-time workers, and self-employed workers, including gig workers, freelancers, independent contractors, and many entertainment workers, are now eligible for these benefits.
A waiver of the one week waiting period that is generally imposed by states before an individual is eligible to receive benefits.
An additional 13 weeks of unemployment benefits to help those who remain unemployed after state unemployment benefits are no longer available to them.
Benefits won't be provided to individuals who can telework with pay or who are receiving other paid leave benefits.
If you or someone you know has lost their job or had their hours reduced for reasons related to COVID-19, please find more information about unemployment insurance HERE.
Resources for Healthcare Workers
The stimulus delivers an unprecedented $150 billion into our health system. The resources provide:
$100 billion for hospitals, clinics, and providers, who have been stretched to the brink by this pandemic or who have had to shut down or shift operations in order to free up resources for COVID-19 patients.
$16 billion to replenish the Strategic National Stockpile supplies of pharmaceuticals, personal protective equipment, and other medical supplies.
$1 billion for the Defense Production Act to strengthen domestic supply chains, enabling industry to quickly ramp up production of personal protective equipment, ventilators, and other urgently needed medical supplies.
$4.3 billion to support federal, state, and local public health agencies to prevent, prepare for, and respond to the coronavirus, including for the purchase of personal protective equipment; laboratory testing to detect positive cases; infection control and mitigation at the local level to prevent the spread of the virus; and other public health preparedness and response activities.