Teen on scooter hit by car in critical condition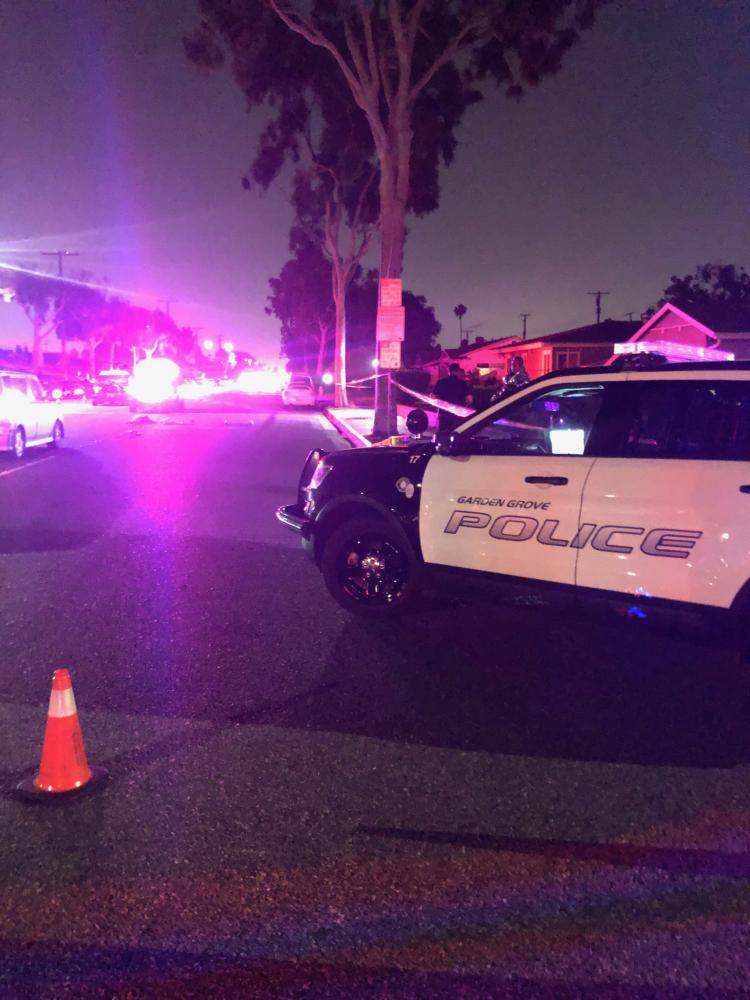 View Teen on scooter hit by car in critical condition (PDF)
DATE: May 01, 2019
SUBJECT: Major Injury Traffic Collision
LOCATION OF OCCURRENCE: Gilbert St. / Maureen Dr.
DATE/TIME OF OCCURRENCE: May 01, 2019 at 07:27 PM
The Garden Grove Police and Fire Department were dispatched to a traffic collision that occurred in the area of Gilbert St. and Maureen Dr. involving a thirteen year old male pedestrian and a vehicle. The pedestrian was witnessed riding a scooter across the thoroughfare in the unmarked crosswalk where he was struck by the vehicle. The male pedestrian was transported to UCI medical center where he remains in critical condition. The driver of the vehicle remained at the scene and spoke with officers.
Members of the Garden Grove Traffic Unit responded to the scene to conduct an investigation. The driver was evaluated by officers at the scene and showed no signs of impairment. The investigation is ongoing to determine the cause of the collision.
Any witnesses that may have seen the accident are asked to contact the Garden Grove Police Department's Traffic Investigator Paul Ashby (714) 741-5823.
Prepared By: Master Officer Paul Ashby #3397
Carl Whitney, Lieutenant
Professional Standards Division / PIO
O: 714.741.5786 W/C: 714.741.5871
24 Hour: 714.741.5704