Officer Involved Shooting- Suspect stabbed 18 year old female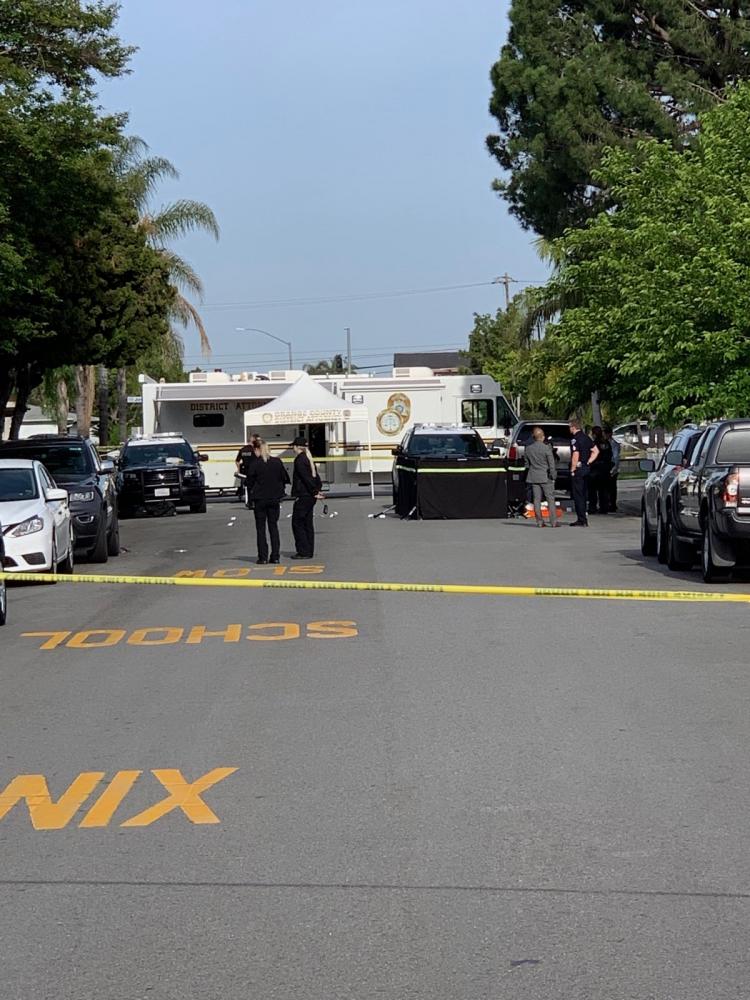 View Officer Involved Shooting- Suspect stabbed 18 year old female (PDF)
PRESS RELEASE
DATE: May 18, 2019
SUBJECT: Officer Involved Shooting- Female victim stabbed by suspect
LOCATION OF OCCURRENCE: 12100 Wilken Way- Garden Grove
DATE/TIME OF OCCURRENCE: 05/18/2019 01:59 AM
VICTIM: Female, 18-years-old, resident of Garden Grove-Name withheld
SUSPECT(s): MEZA, ANDREW GIOVANNI, 20-years-old, Garden Grove
NARRATIVE:
On 05/18/2019 at 01:59 AM officers were dispatched to the 12100 block of Wilken Way for a 20-year-old male that was suicidal. Officers arrived within three minutes and the calling party advised dispatchers the suicidal subject just killed someone and was armed with a knife. As Officers approached the front of the home, an officer involved shooting occurred and the suspect was shot several times. A knife was recovered at the scene.
Officers immediately rendered first-aid to the suspect. Additional officers located an 18-year-old female family member who had been stabbed by the suspect. Garden Grove Fire Department paramedics arrived and rendered medical treatment to the stabbing victim and the suspect. The male was pronounced deceased by paramedics. The female victim was taken to a local hospital and is in stable condition.
The 20-year-old suspect was identified as Meza, Andrew Giovanni from Garden Grove. The female victim is a relative and her name is being withheld. No officers were injured during the incident.
The Orange County District Attorney's Office, in conjunction with the Garden Grove Police Department Crimes Against Persons Unit, is conducting an investigation into the incident. The OC District Attorney's Office is the lead agency in this Officer-Involved Shooting.
Carl Whitney, Lieutenant
Professional Standards Division / PIO
O: 714.741.5786 W/C: 714.741.5871
24 Hour: 714.741.5704