Major injury traffic collision- 66-year-old woman crushed by DUI driver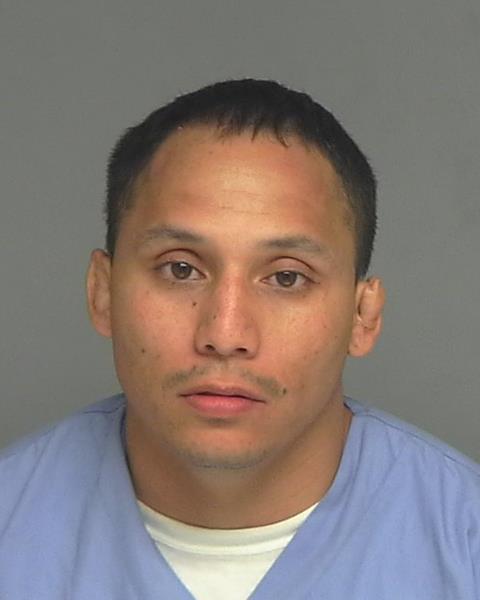 View Major injury traffic collision- 66-year-old woman crushed by DUI driver (PDF)
PRESS RELEASE
DATE: June 19, 2019
SUBJECT: Major Injury Traffic Collision- suspect booked for Felony DUI
LOCATION OF OCCURRENCE: 8051 Larson Avenue- East of Coast Street
DATE/TIME OF OCCURRENCE: June 18, 2019 at 5:38 P.M.
VICTIM: Female, 66 years old from Garden Grove
SUSPECT: Salas, Andres Ramon, 35 years old, from Garden Grove
NARRATIVE:
The Garden Grove Police and Fire Department were dispatched to a traffic collision that occurred in the area of 8051 Larson Ave. involving a vehicle and a 66 year old female. The female was witnessed standing next to the left rear portion of her vehicle prior to the collision. The suspect was traveling eastbound on Larson in a red Toyota Corolla when he struck the female crushing her between both vehicles. After the initial collision, the suspect attempted to flee the scene of the collision and collided with a second parked vehicle approximately seventy feet east of the first collision. The suspect was detained by the Garden Grove Police Department shortly thereafter.
The female pedestrian sustained traumatic injuries from being crushed between the two vehicles. She was transported to UCI medical center where she remains in severe critical condition. There were no passengers in any of the vehicles involved.
Members of the Garden Grove Traffic Unit responded to the scene and conducted an investigation. The driver was evaluated by officers and showed signs and symptoms of impairment. Further investigation showed the suspect had been drinking alcohol prior to the collision. The suspect was placed under arrest and transported to the Garden Grove Police Department for further evaluation. The investigation is ongoing in an effort to gather all factual and pertinent information.
Salas was transported to Orange County Jail and booked for felony DUI, CVC 23153(a) and felony hit and run, CVC 20001(a).
Any witnesses that may have seen the collision are asked to contact the Garden Grove Police Department's Traffic Investigator Paul Ashby (714) 741-5823.
Prepared By: Master Officer Paul Ashby #3397
Carl Whitney, Lieutenant
Professional Standards Division / PIO
O: 714.741.5786 W/C: 714.741.5871
24 Hour: 714.741.5704