Homeless Man Arrested for Several Commercial Burglaries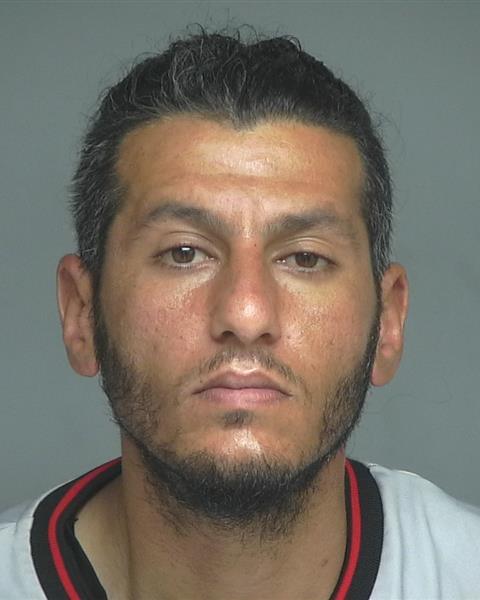 View Homeless Man Arrested for Several Commercial Burglaries (PDF)
PRESS RELEASE
DATE: May 13, 2019
SUBJECT: Homeless man arrested for several commercial burglaries
LOCATION OF OCCURRENCE: 9800 Katella Avenue, Garden Grove
DATE/TIME OF OCCURRENCE: 05/09/2019 0322 AM
VICTIM: Several Businesses in Garden Grove
SUSPECT: Alrabayah, Marwan Maher, 32 years old, transient from Anaheim
NARRATIVE:
Link to Video Press Release: http://bit.ly/GGPD-BurgArrest-Video
On Thursday, May 9, 2019 at approximately 0322 hours, Garden Grove Police officers were dispatched to a business (banquet hall) at the 9800 block of Katella Avenue in reference to an audible alarm call. While officers were en route GGPD dispatch contacted the owner of the business who was at his home and was able to remotely access the live security cameras of the closed business. The owner reported seeing a subject hiding in the dumpster of the business as officers were arriving on scene. The officers located the suspect hiding in a trash dumpster and took him into custody. The suspect was in possession of burglary tools that included a hammer and pry bar that the he used to break in to the business. The suspect was arrested for the attempted burglary.
Detectives assisted in the investigation and were able to link ALRABAYAH to six other burglary cases, including three that occurred nearby on Wednesday, May 8, 2019. The suspect was linked to the other burglaries with the help of surveillance video.
Marwan Maher Alrabayah is a local transient from Anaheim. He was booked in to Orange County Jail for burglary. Detectives are actively following up on several similar burglary cases. Anyone with information about these crimes or the suspect is asked to contact Detective Holloway at 714-741-5827.
Prepared By: Sergeant Luis Payan
Carl Whitney, Lieutenant
Professional Standards Division / PIO
O: 714.741.5786 W/C: 714.741.5871
24 Hour: 714.741.5704
Follow GGPD on Social Media
@GardenGrovePD