Fatal Traffic Collision involving a vehicle and two elderly pedestrians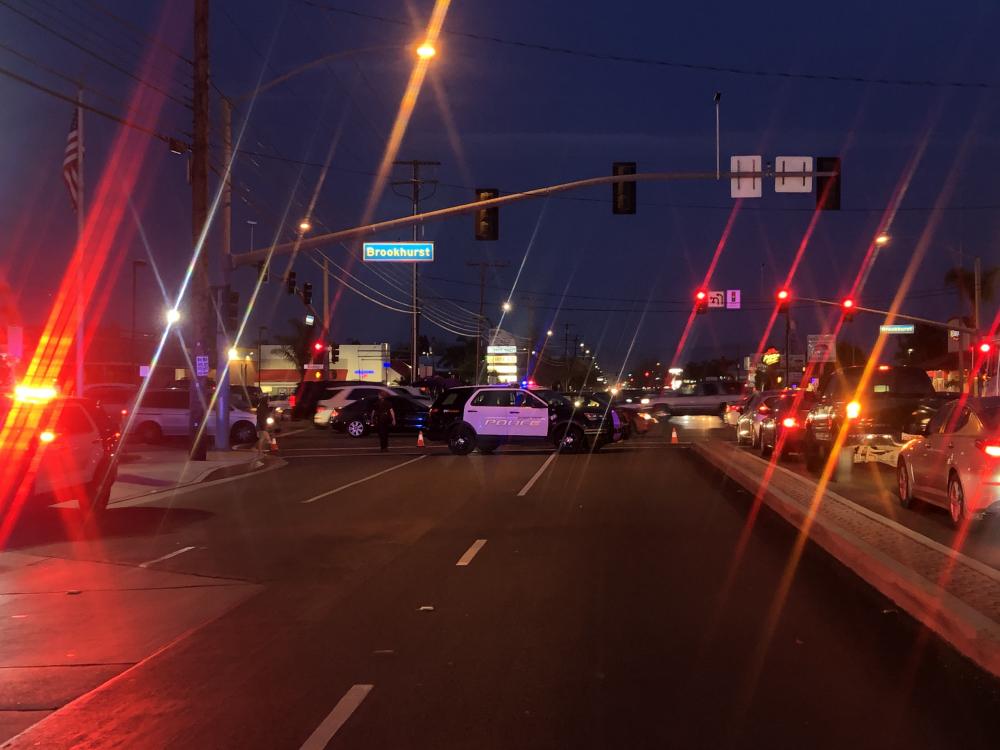 View Fatal Traffic Collision involving a vehicle and two elderly pedestrians (PDF)
PRESS RELEASE
DATE: January 30, 2020
SUBJECT: Fatal Traffic Collision – Vehicle vs. two elderly pedestrians
LOCATION OF OCCURRENCE: Westminster Ave. / Brookhurst St.
DATE/TIME OF OCCURRENCE: January 29, 2020 at 5:07 P.M.
NARRATIVE:
The Garden Grove Police and Orange County Fire Authority were dispatched to a traffic collision that occurred on Westminster Ave. west of Brookhurst St. involving a vehicle and two pedestrians. The 45-year-old male driver drove his vehicle off the roadway and onto the north sidewalk were two pedestrians were walking. Both pedestrians were struck by the vehicle which came to rest on top of the victims.
Prior to the arrival of emergency services, multiple "good-samaritans" joined together and pushed the vehicle off of the victims. A 79-year-old male pedestrian sustained multiple fractures and was transported to UCI Medical Center for care, he is currently in stable condition. The second pedestrian, a 77-year-old female, sustained major trauma and was transported to UCI Medical Center where she was pronounced deceased due to her injuries. There was one three-year-old male passenger in the vehicle who was not injured. The child was transported to CHOC Children's Hospital for precautionary measures.
Members of the Garden Grove Traffic Unit responded to the scene and conducted an investigation. The driver was evaluated by officers and showed no signs of impairment. The investigation is ongoing to determine the cause of the collision.
Any witnesses that may have seen the collision are asked to contact the Garden Grove Police Department's Traffic Investigator Paul Ashby (714) 741-5823.
Prepared By: Master Officer Paul Ashby #3397
Carl Whitney, Lieutenant
Professional Standards Division / PIO
O: 714.741.5786 W/C: 714.741.5871
24 Hour: 714.741.5704