Attempted robbery- Victim was shot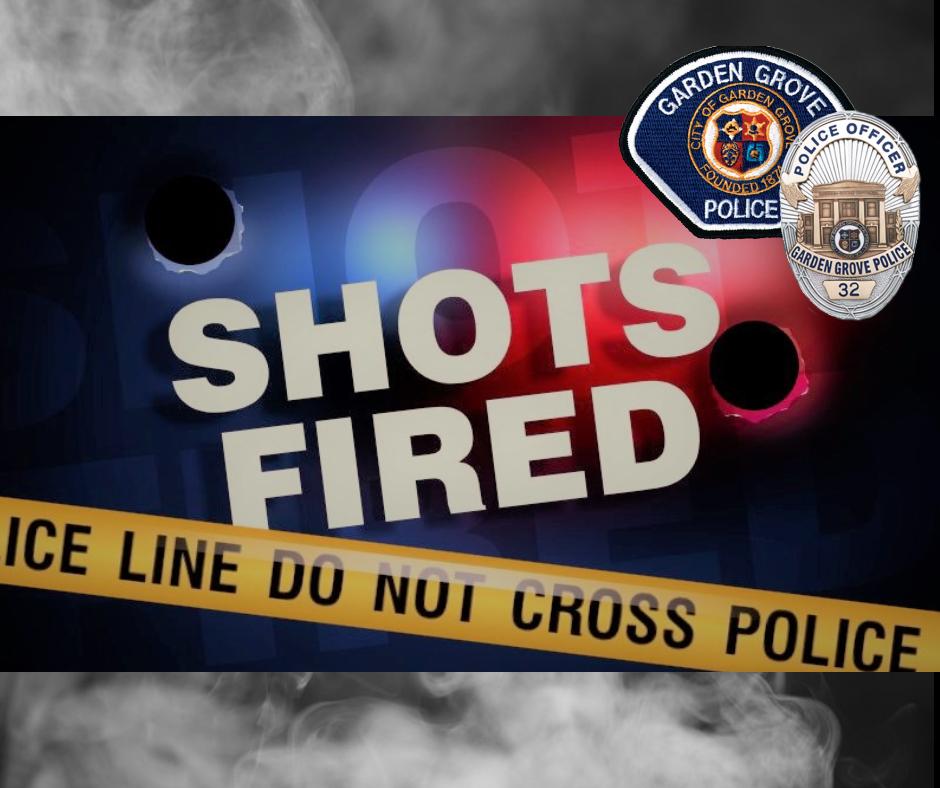 View Attempted robbery- Victim was shot (PDF)
DATE: March 4, 2019
SUBJECT: Attempted Robbery / Assault with a Deadly Weapon
LOCATION OF OCCURRENCE: Dale St. south of Katella Ave.
DATE/TIME OF OCCURRENCE: March 4, 2019 7:05 PM
SUSPECT(s) Male, Hispanic, late 30's to 40's, white shirt and dark pants
VICTIM(s) Male, Hispanic, in his 50's, resident of Buena Park
NARRATIVE:
On March 4, 2019 at 7:05 PM, officers from the Garden Grove Police Department were sent to the above location reference a male screaming for help and possible gunshots heard in the area. Officers arrived and found one victim laying in the street suffering from a gunshot wound to the lower leg. The suspect fled the scene on foot southbound from the location.
During the investigation, officers learned the suspect brandished a gun at the victim and demanded property. The victim was able to fend off the suspect and chased the suspect a short distance before the suspect turned and fired shots at the victim striking him. The victim was transported to a local hospital with non-life threatening injuries.
No vehicle was seen. Witnesses or anyone with information about the suspects should contact the Garden Grove Police Department. Detectives will be working on this assault investigation. Garden Grove PD detectives can be reached at 714-741-5800.
Prepared by Sergeant N. Jensen
Carl Whitney, Lieutenant
Professional Standards Division / PIO
Garden Grove Police Department
carlw@ggpd.org
Desk: 714.741.5786
W/C: 714.741.5871