25 year old male shot and killed during home invasion robbery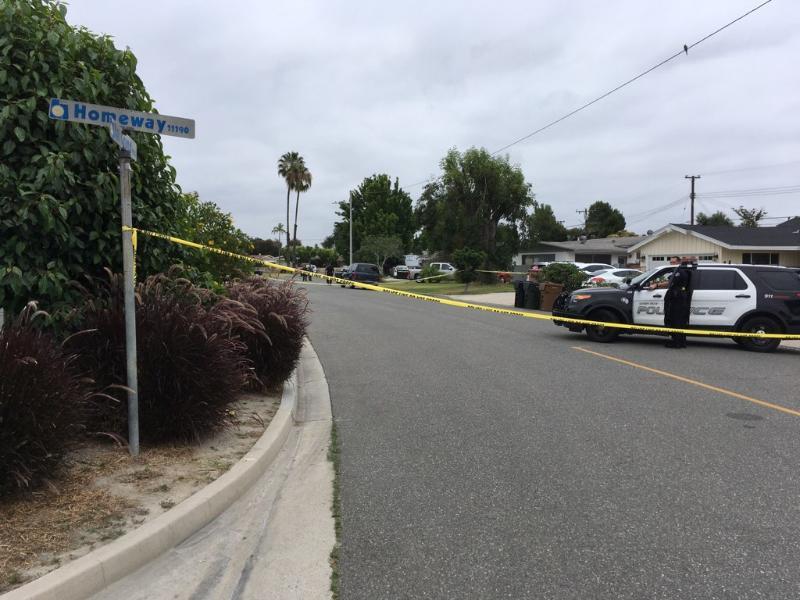 View 25 year old male shot and killed during home invasion robbery (PDF)
PRESS RELEASE
DATE: July 8, 2019
SUBJECT: Homicide- Home Invasion Robbery
LOCATION OF OCCURRENCE: 9100 block of La Grand Avenue
DATE/TIME OF OCCURRENCE: July 8, 2019 at 4:07 a.m.
VICTIM: Hall, Shon Xavier, 25 years old, resident of Garden Grove
SUSPECT(s): 3 Adult African-American males, wearing masks, armed with a handgun
NARRATIVE:
On 07-08-2019 at 4:07 AM Officers responded to the 9100 block of La Grand Avenue regarding gunshots that were heard. The calling party reported that a person had been shot and people were screaming for help. Officers arrived at the location and found a 25-year-old male deceased in the driveway of the home.
Officers contacted the girlfriend of the victim and other family members. The girlfriend said she and her boyfriend were asleep in their room and were woken up by three masked males who were armed. The suspects were demanding cash and drugs. During the robbery, the 25-year-old male was shot by one of the suspects. The victim ran from the home and collapsed in the driveway where he died.
The three male suspects fled from the home and entered a dark colored vehicle. Detectives are canvassing the neighborhood for video evidence and interviewing witnesses. Detectives determined the incident was isolated and the victim was targeted. Anyone with information about this homicide is asked to contact Detective Steve Heine at the Garden Grove Police Department at 714-741-5422. Anonymous tips can be submitted to Orange County Crime Stoppers at 1-855-TIP-OCCS.
Carl Whitney, Lieutenant
Professional Standards Division / PIO
O: 714.741.5786 W/C: 714.741.5871
24 Hour: 714.741.5704