View 2020-2021 Biennial Report (PDF)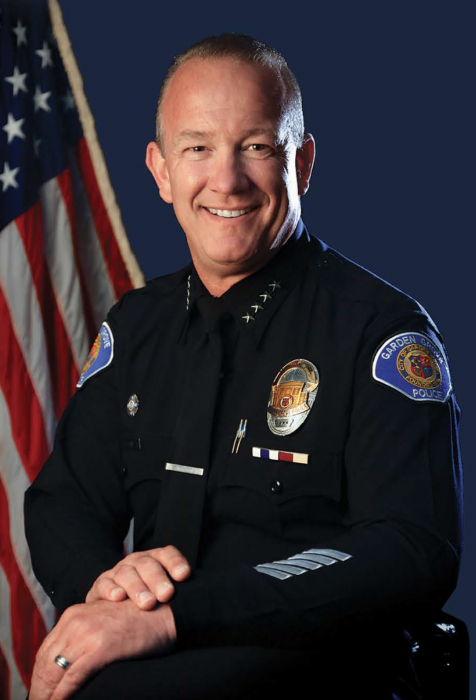 I am honored to present the 2020-2021 Biennial Report for the Garden Grove Police Department. Although these past two years proved to be challenging, this report highlights some of the great work done by the men and women of the Department.
Towards the end of 2019, a nationwide pandemic set in, causing silence and a standstill throughout various homes and businesses. It was a time of confusion, frustration and distress. This caused 2020 and 2021 to be trying years for law enforcement and our partnering entities, which were all impacted by the repercussions of the COVID-19 pandemic.
Crime rates went up, depression and mental illness increased amongst those laid off from work and the Department experienced a spike in calls for service while resources were limited. However, we at the City of Garden Grove rose together, supported each other, and did the best we could with the limited resources we had on hand. It is my priority to uphold the values of Community Policing with the men and women of the
Department, who took the oath to protect and serve the community of Garden Grove.
Maintaining community relationships is the foundation of the department, so I want to thank all of you who have worked alongside us to keep our city safe.
I am very proud of our police department and what we have accomplished, and I look forward to continued success and achievements.
Tom DaRé
Chief of Police