Fresh air never felt so fun! On Saturday, April 2, grab friends and family, plus your favorite set of wheeled transportation, and head to Downtown Garden Grove to experience all that Open Streets has to offer.
Open Streets is the perfect opportunity to walk, ride, roll or stroll your way through an afternoon of free activities, and see a slice of the city close-up -- and on foot.
This family-friendly festival features live music, DJ's, and food trucks, plus these cool happenings: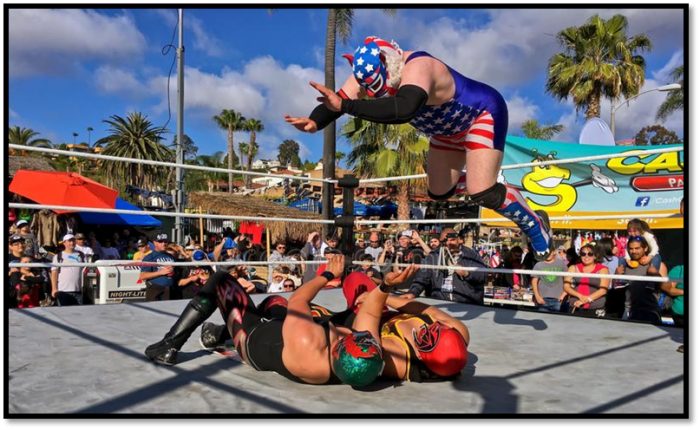 Lucha Libre is coming to Garden Grove! The intersection of Euclid Street and Acacia Parkway will be temporarily transformed into an authentic wrestling arena, featuring famous Luchadores in the ring

See the history of Garden Grove's railroad line come to life on canvas, with the debut of a 20' x 13' mural, paying homage to this form of transportation that truly transformed Garden Grove from a village to a town.

Learn the workout routine of a professional performer as actors from One More Productions, the award-winning team from the Gem Theatre, take to an outdoor exercise stage. Then, step inside the Theatre and catch a real-time rehearsal, on the Gem stage.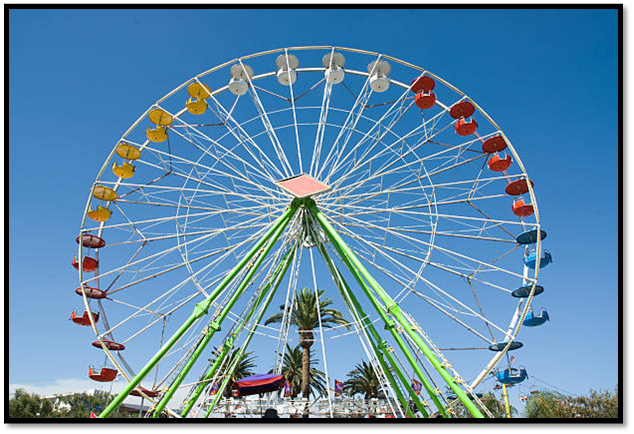 Get an aerial view of Garden Grove atop a sky-high Ferris Wheel

Climb a Rock Wall or play larger-than-life-sized games, like Jenga and checkers

Capture that perfect pic to post in a 360-degree photo booth

SteelCraft, the outdoor urban eatery comprised of repurposed shipping containers, housing unique, carefully selected craft food and beverages vendors, will be hosting an afternoon and evening sure to delight all the senses. See the one-of-a-kind creations at the Shop Small Market, hear cool live music, and surprise your tastebuds – all by day, and by night.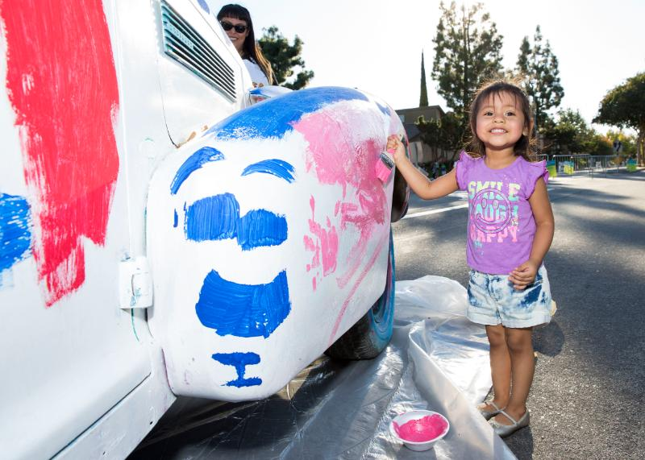 Get artsy at the Open Streets Edition of Art in the Park. This mini-event showcases nearly 1,000 art pieces from local K-12th graders, on display at a specially-curated gallery inside the Courtyard Center. Plus, all ages can get crafty at one of the many DIY creation stations, including the return of the paint-by-numbers car!

Don't have a set of wheels to ride the route? Hop in a free pedi-cab or race train, or enjoy a free, 20-minute surrey bike ride

Little ones can channel their inner Bob the Builder at Home Depot's kids' clinic, while mom and dad enter a raffle to win a barbecue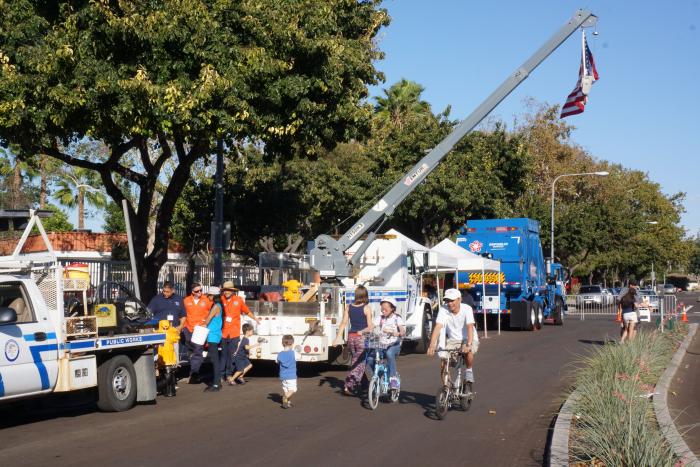 Public Works is hosting their Open House, at Open Streets! Check out the 'Touch-a-Truck' expo, featuring oversized equipment that the men and women in the water, streets and trees divisions use every day to keep Garden Grove safe and looking its best

Find a quick bike fix at the Papa Wheelie Bicycles booth, and check out the latest E-bikes from famous bike brands Emojo, Motiv, Oh Wow!, Haro and Cannondale. Plus, enter a raffle to win a new E-bike, valued at $2,500

The Garden Grove Downtown Business Association is hosting live music and a beer garden by day, and then keeping the party going by night, with a Main Street After Party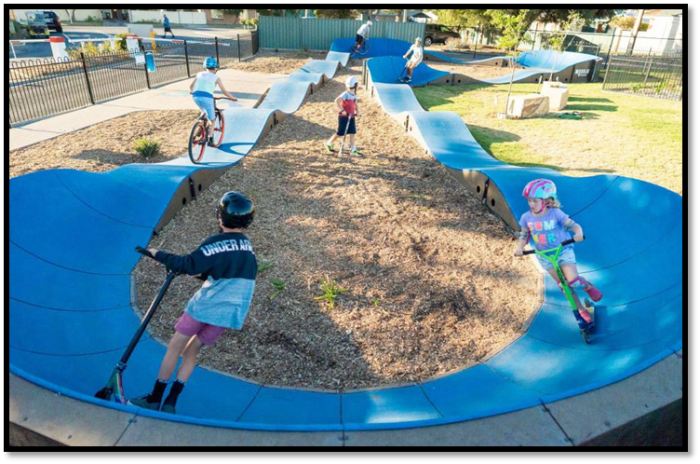 Push that pedal power to the limit at a pop-up pump track -- a continuous loop of rollers and berms designed to be ridden without pedaling

Be the first to get a sneak peek at what's coming this fall from Cottage Industries, a unique two-phase development poised to change the look and feel of the Downtown. Historic bungalows, or cottages, all painted black, are being restored and reinvented to bring fresh perspectives on food, music and art.

Get physical with Pilates and Yoga demos, plus put your skills to the test on a Parkour obstacle course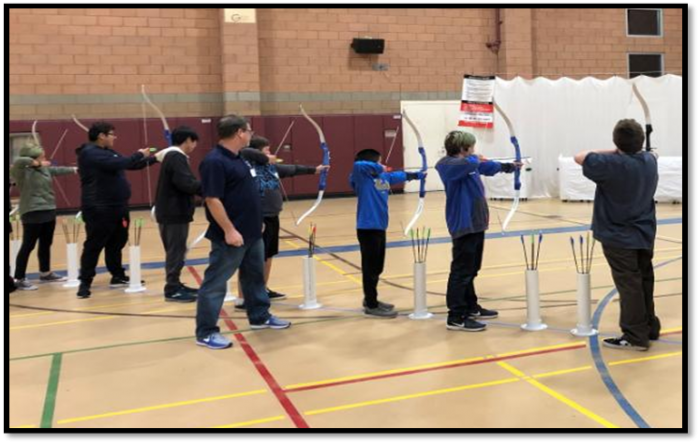 Try your hand (and arrow) at the Outdoor Archery activity, hosted by Good Shot Archery in Garden Grove

The Garden Grove Police Department will give away children's bike helmets (while supplies last) and offer free helmet fittings, too. Little ones can also learn important bike safety by pedaling through a colorful 'Safe City' slalom course

Park your bike for free with Pedal Movement and have a professional bike mechanic give your bike a quick overview and safety check while you enjoy SteelCraft!