Police Department Recruitments
---
June 3, 2014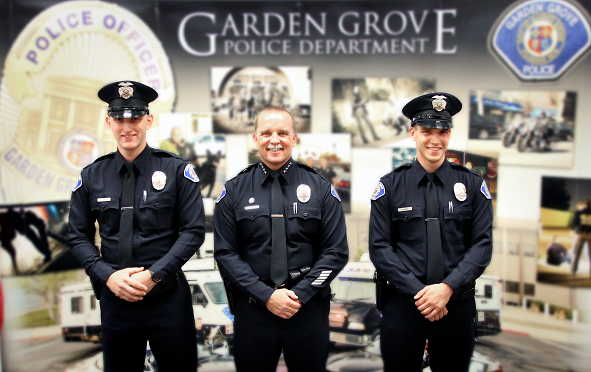 The Garden Grove Police Department (GGPD), a nationally-accredited law enforcement agency, will be accepting online applications for Police Recruit, Lateral Police Officer and other positions beginning February 15, 2018. Applications will be available online at www.ci.garden-grove.ca.us/hr. Applications must be completed by March 19, 2018 by 5:00 p.m.
According to Lieutenant Carl Whitney, who manages the department's Professional Standards Division, this is an excellent opportunity for those interested in law enforcement to serve the citizens of Garden Grove and to start an exciting career with the Garden Grove Police Department.
"What makes GGPD unique is that it is big enough to offer a variety of assignments and opportunities, but small enough for an individual to make a real difference and to feel like they're part of a team," said Lieutenant Carl Whitney.
"Our department is strongly committed to increasing the numbers of community-based police officers. We are expecting an excellent turnout for our recruitment process based on the amount of interest generated by an increased level of awareness among the public about the importance of Community Policing and expressed interest from citizens who aspire to become police officers."
For more information on positions, application process, filing deadlines, and requirements, please contact the City of Garden Grove's Human Resources Department at ggjobs@ci.garden-grove.ca.us