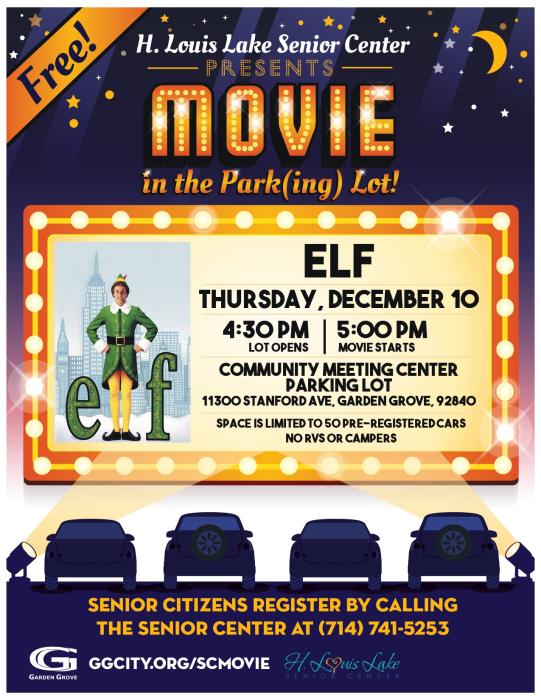 The H. Louis Lake Senior Center invites seniors and their families to a free showing of the movie "Elf" at the Movie in the Park(ing) Lot event on Thursday, December 10, 2020, at the Garden Grove Community Meeting Center's parking lot, at 11300 Stanford Avenue. The parking lot will open to vehicles at 4:30 p.m. and the movie will begin at 5:00 p.m.
Vehicles must remain in the parking lot for the duration of the movie. Recreational vehicles (RVs) and campers will not be permitted.
Pre-registration is required. To register, call the H. Louis Lake Senior Center at (714) 741-5253 between the hours of 8:00 a.m. and 3:30 p.m., Monday through Friday. Parking assignments will be on a first-come, first-served basis.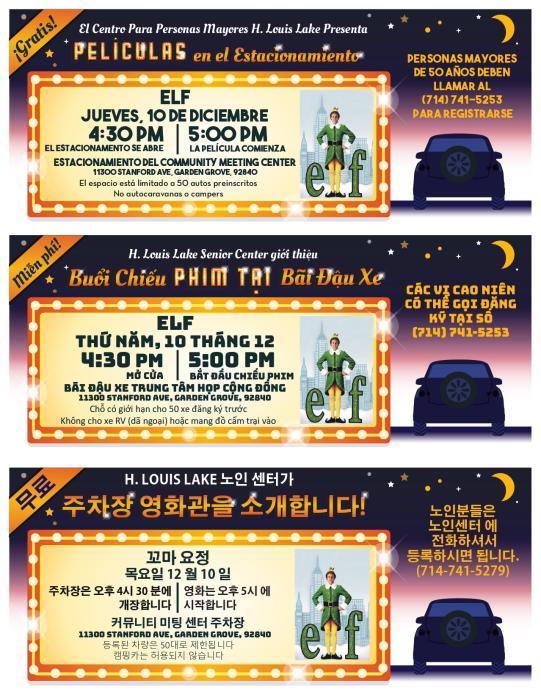 In light of health risks associated with COVID-19, participants must remain in their vehicles unless visiting the restroom; face coverings must be worn outside of the vehicle; and attendees must stay 6 feet away from those not in their household.
For more information, including event guidelines, visit ggcity.org/scmovie.