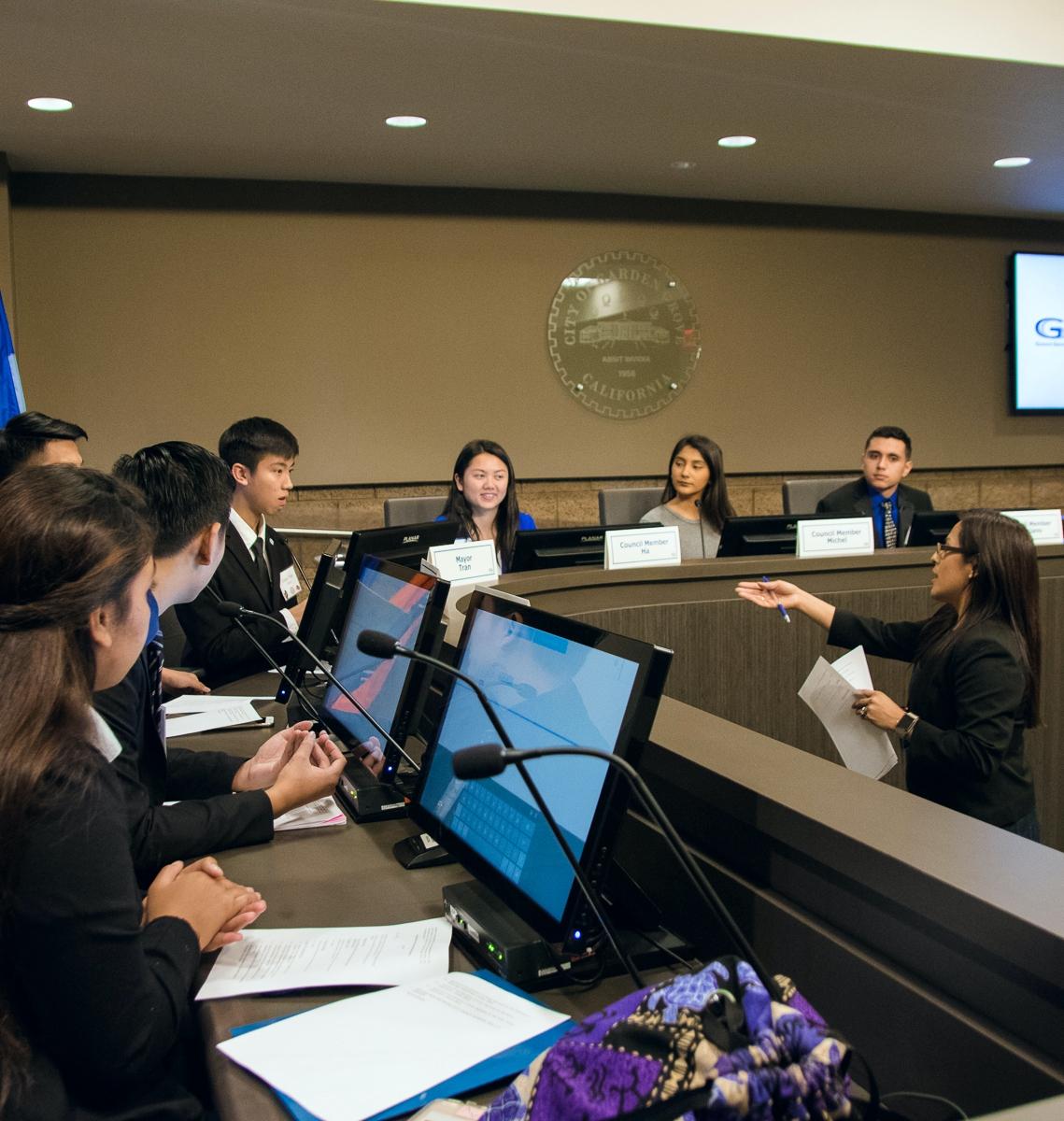 After a 25-year hiatus, an interactive program aimed at offering high school seniors from the
Garden Grove Unified School District
a firsthand look at how their city government works, returned on Thursday, February 15, 2018. "Youth in Government Day" (YIGD) offered 61 high school students the opportunity to spend the day meeting with members from the City's management team, discuss top-priority budget issues impacting their departments, have lunch with Mayor Steve Jones, and make a presentation at a mock City Council meeting.
"By engaging the community's youth, and involving them in government on a local level, this program will not only increase municipal awareness, but help students become better-informed residents, who will then make more impactful decisions affecting their community," said Mayor Jones.
Seven of the 61 students participating that day also acted as Mayor and City Council members, presiding over the mock City Council meeting. The Council members were selected through their online applications, and the Mayor was 'elected' on the day of the event by the YIGD student body.
YIGD debuted in February 1978, and was the idea of the City's then-active, Youth Commission. The program continued until 1993, when, due to a lack of student participation on the Youth Commission, YIGD also ended. The program returned at the request of Garden Grove City Council members, and was held in partnership with the Garden Grove Unified School District.
For photos of the event,
visit the photo gallery
. For more information about the program, please call Elaine Ma'ae, in the
Community Services Department
, at (714) 741-5291.