Tower on the Green Gets a Facelift
---
February 19, 2014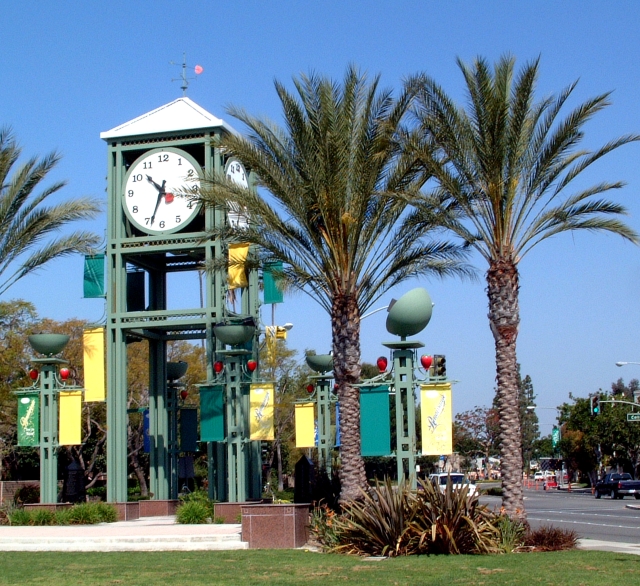 Since 2002, the "Tower on the Green" clock tower has symbolized the proud spirit of the Garden Grove community. The iconic landmark, standing at the entrance to the Village Green Park, is undergoing a much needed "make-over" which includes sanding, scraping, wire brushing, and a fresh coat of paint. The $13,500 project is being funded by Park Improvements/Park Fees.
The Tower on the Green was a project of the Garden Grove Community Foundation (GGCF), a non-profit organization whose mission is to improve the quality of life in the Garden Grove community. The Foundation hosts several programs and events for the community, including the annual free summer concert series, the Food for Thought Luncheon and the GGCF/Garden Grove Chamber Golf Classic.
The clock tower includes two black obelisks inscribed with the names of all the groups, individuals, and business donors who provided crucial funding for the project. Tower on the Green sponsorships are still available. For a $1,000 donation, a permanent legacy for a family member or local business can be inscribed on the obelisk.
For more information, please contact Stacy Margolin in the Office of Community Relations at (714) 741-5168.