Support Higher Education in Garden Grove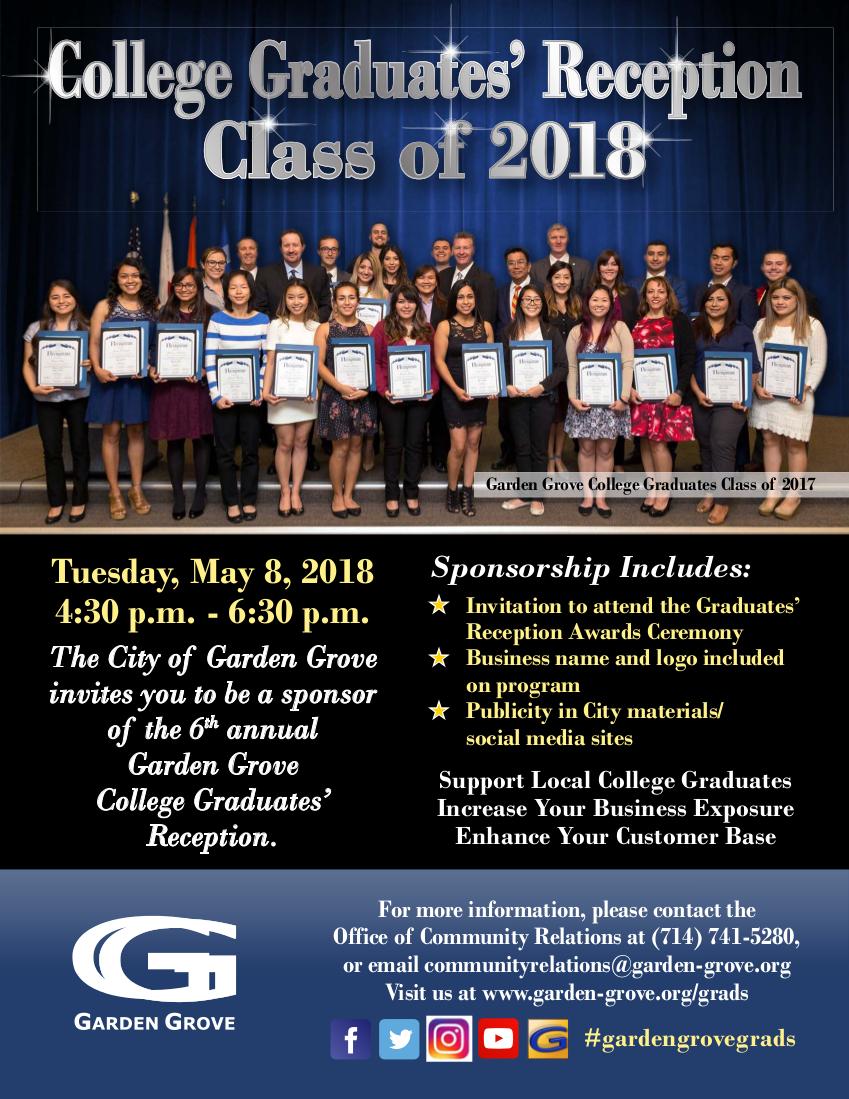 Key businesses and organizations are invited to participate in the 6th annual Garden Grove College Graduates' Reception, hosted by the Garden Grove City Council. The event is aimed at recognizing and supporting higher education in the community. The private reception takes place on Tuesday, May 8, 2018, from 4:30 p.m. to 6:30 p.m., at the Garden Grove Community Meeting Center, 11300 Stanford Avenue.
By sponsoring the event, businesses and organizations help promote higher education and a professional workforce in Garden Grove. Sponsors will also increase their exposure and enhance their customer base.
Sponsors can choose from three sponsorship levels: Master's Sponsorship of $1,500+; Bachelor's Sponsorship of $750+; and an Associate's Sponsorship of $300+. In-kind donations are welcomed.
Benefits include an invitation to attend the Garden Grove College Graduates' Reception; business name and logo displayed at the event and on marketing materials, website, and social media sites.
Deadline to become a sponsor is Thursday, February 15, 2018. Contact the Office of Community Relations at (714) 741-5280 or email a
sponsorship form
to communityrelations@garden-grove.org.
For forms and information, visit the
College Graduates' Reception webpage
. Photos from previous receptions can be found on the City's
Facebook
and
Instagram
.