So Cal Edison to Upgrade All Edison-Owned Street Lights to LED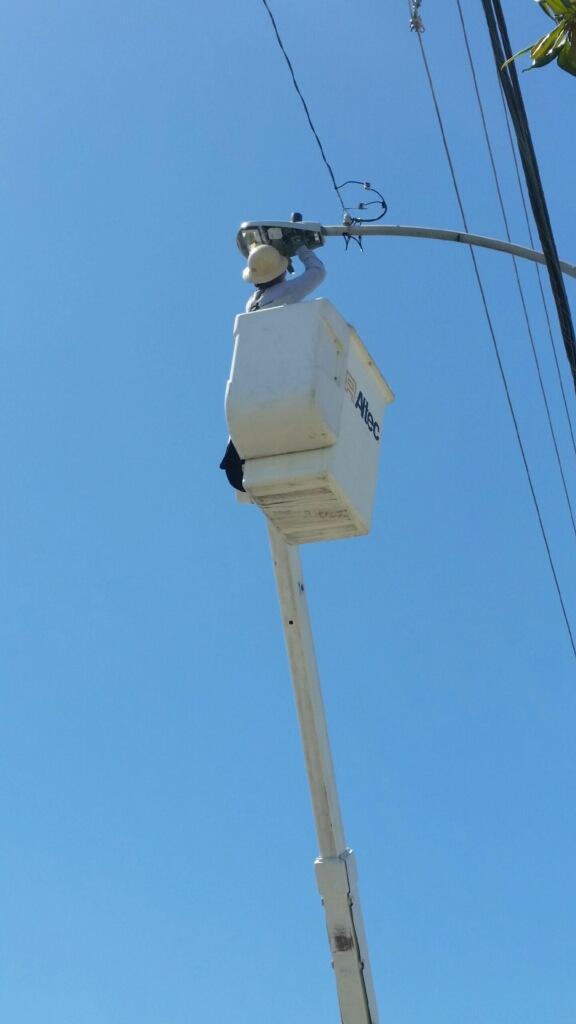 Southern California Edison
, in coordination with the City of Garden Grove, is beginning a project to replace all 7,300 Edison-owned city street lights with energy-efficient Light Emitting Diode (LED) street lighting. The project is scheduled to start during the third week of March 2018 and take approximately 30-40 days to complete.
The City has selected LED lighting based on performance, energy savings and aesthetics in replacing the current street lighting system. The estimated savings in energy costs to the City is $40,000 per year. If qualified, the estimated one-time energy efficiency conversion incentive for the City will be approximately $500,000.
"It's good for the environment, good for our energy-use, saves dollars, and makes our residential streets all that much safer," said Public Works Director William Murray.
Work hours are 7:30 a.m. to 4:30 p.m., Monday through Friday. There will be minimal to no impacts to nearby businesses and residents.
For more information, please contact Ana Vergara-Neal,
Garden Grove Public Works Department
, at (714) 741-5176.