Park Re-Opening Adds $25M Upgrades
---
February 11, 2014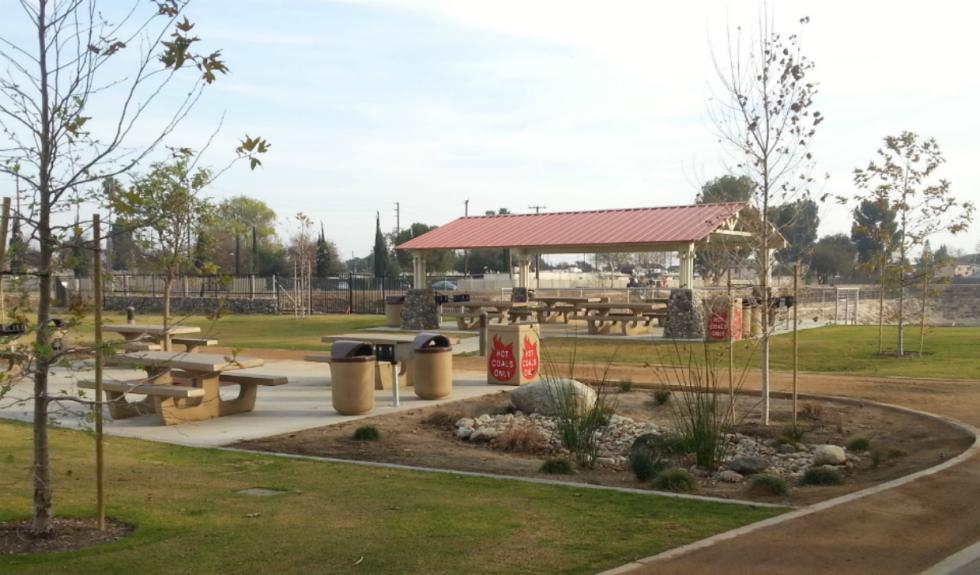 The public is invited to join City, County, and State officials as they re-dedicate a 21.5-acre park in Garden Grove after a two-year, $25 million overhaul. On Saturday, February 15, 2014, the community will welcome Haster Basin Recreational Park, formerly known as Twin Lakes Park, located at 12952 Lampson Avenue.
The grand re-opening begins at 9:00 a.m. with refreshments and photo displays of the park's work-in-progress, followed by a 10:00 a.m. program, and concludes with a soccer league exhibition game at 11:00 a.m.
The new name and the new look come courtesy of two grants totaling $25.3 million, from the California Department of Water Resources and the County of Orange. First District County Supervisor Janet Nguyen, OC Parks, and OC Public Works partnered to develop the project.
"They've not only brought state-of-the-art recreational amenities to our residents, but improved flood protection to the surrounding neighborhoods as well. We're very thankful to the County and State for spearheading the transformation of one of our most beloved parks," said Garden Grove Mayor Bruce A. Broadwater.
The County project added two more acres of usable park area to Haster Basin Recreational Park, which now boasts two new soccer fields. Other healthy lifestyle upgrades include jogging trails and exercise stations. More shade trees were planted and new picnic shelters overlooking the lake were installed.
The project scope also consisted of constructing a new pump station which will prevent any future flood damage once upstream improvements are complete. Natural gas engines will be used to power the 70,000 gallons-per-minute storm water pumps.
For more information, please call (714) 973-6600.