New Additions, Improvements Coming to Parks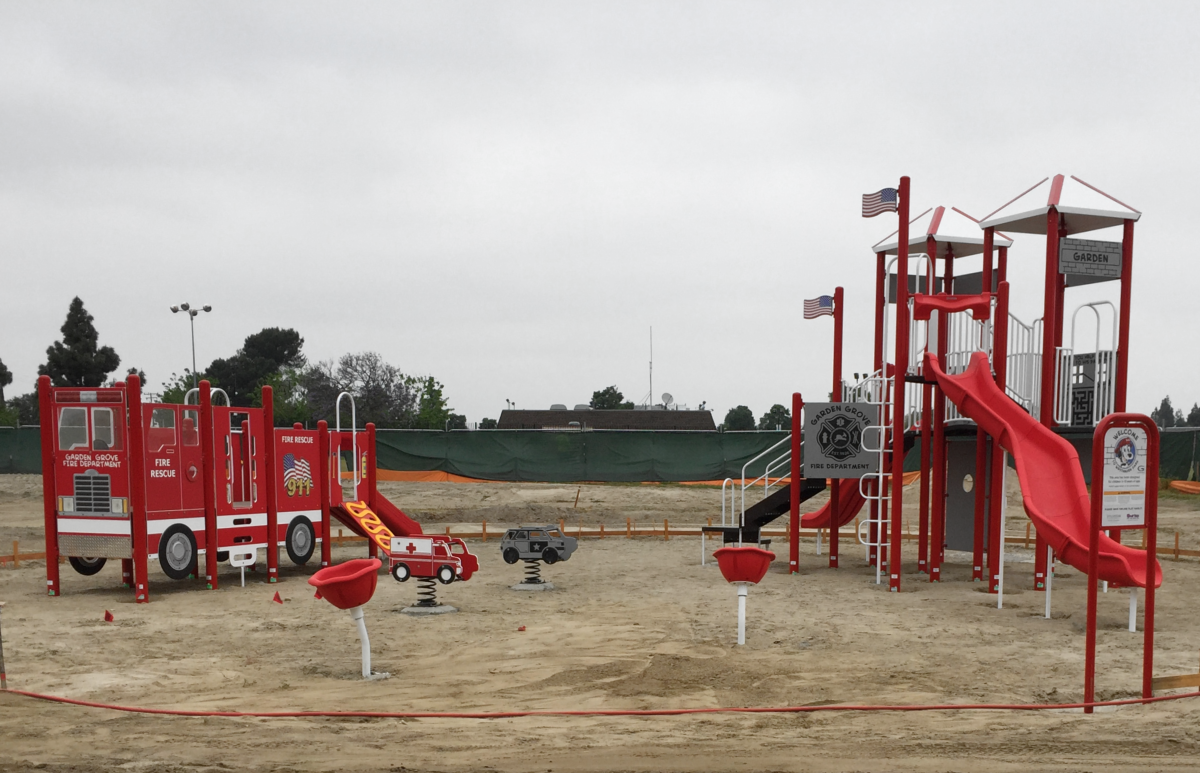 Several local parks are receiving major enhancements and additions, such as new lighting, buildings, and playground equipment. Some of the projects are anticipated for completion this summer.
Village Green, West Haven, and Westgrove parks are being equipped with new, energy-efficient Light Emitting Diode (LED) light poles. The LED lighting will enhance and modernize the parks' overall look, while increase park safety at night. The new lighting will illuminate brighter than the current lighting system and will cost less to operate. Completion of this project is estimated for July 2018.
In addition to a new fire station under completion at West Haven Park, construction of a modern playground and a community meeting room is also underway. The custom playground will be themed after the new fire station No.6 and will feature police and ambulance riders, fire hose climber, and slides and bridges. A new, 1,600 square-foot community meeting room, replacing an outdated facility, will be used for programs, such as Tiny Tots, and be available for rental during the summers. The project is tentatively scheduled for completion in November 2018.
Enhancements have been completed at Atlantis Play Center, located in Garden Grove Park. The center was temporarily closed since mid-May for the replacement of an outdated, 60-foot wooden shade structure, with a new industry- standard, high-quality structure that provides full-shaded coverage to the picnic table area.
For more information, please contact Patricia Hayes, Garden Grove
Public Works Department
, at (714) 741-5563 or the
Community Services Department
at (714) 741-5200.