Low-Cost Pet Clinic Event at Westhaven Park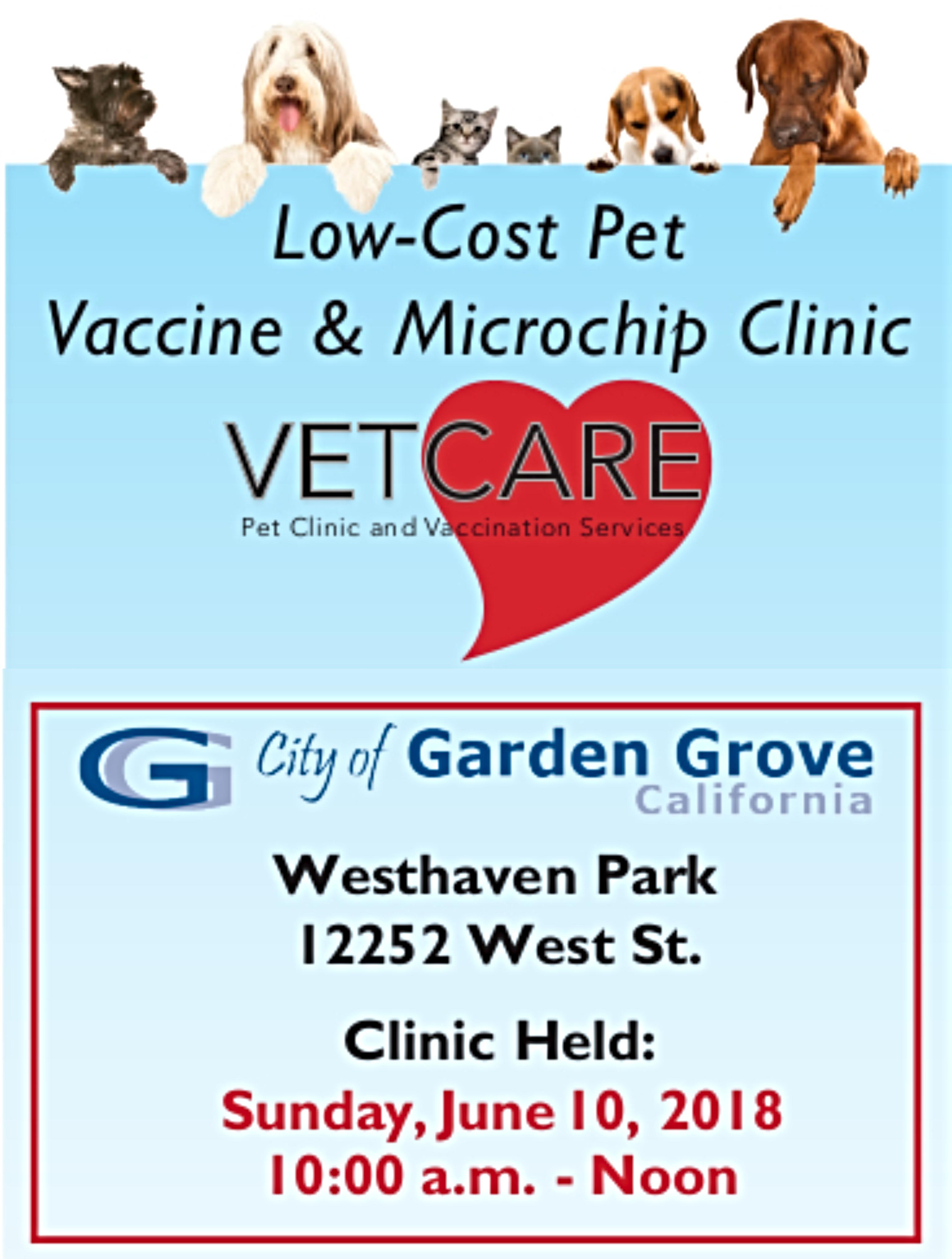 The City of Garden Grove's
Animal Care Services
, in coordination with the
Pet Clinic and Vaccination Services
, is hosting a Rabies Vaccine Clinic on Sunday, June 10, 2018, from 10:00 a.m. to 12:00 p.m., at Westhaven Park, 12252 West Street.
Pet Clinic and Vaccination Services will be available to offer other dog and cat vaccinations, fecal exams, de-worming, physical exams, micro-chipping, nail trimming, prescription flea control, and diagnostic training.
Individual vaccinations and packaged vaccinations will also be available. Please bring all dogs on leashes and cats in carriers.
For a complete list of services and more information, please visit
VetCare Pet Clinic online
.