Heavy Traffic During Garden Grove Tet Festival 2017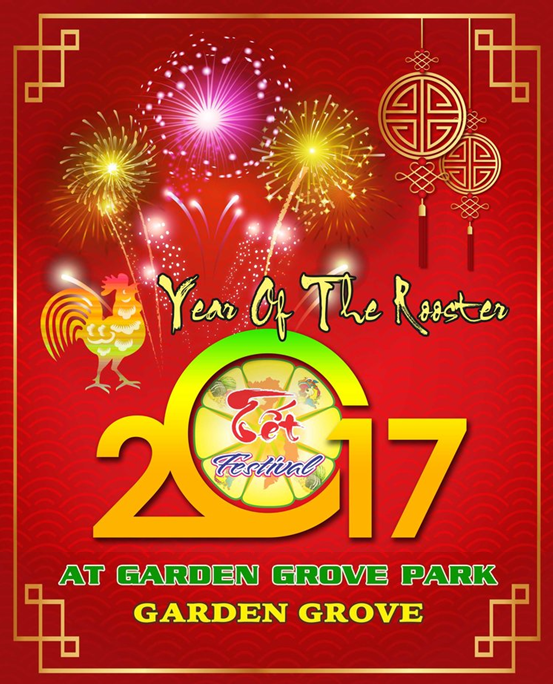 Beginning Saturday, February 4 through Sunday, February 5, Tet Festival 2017 will take place in Garden Grove Park, located at 9301 Westminster Avenue. During the two-day festival, limited road access, and additional pedestrian and car traffic is anticipated in the immediate area. Motorists are asked to plan accordingly to avoid delays.
Parking for Tet Festival 2017 will be limited. Tet Festival organizers have arranged a complimentary shuttle pick up and drop off throughout the duration of the event. Guests are encouraged to use the complimentary shuttle by parking at Westminster City Hall, located at 8200 Westminster Avenue. From there, the shuttle will transport attendees to Garden Grove Park, free of charge. The shuttle will run from 11:00 a.m. to 11:00 p.m. on Saturday, February 4, and from 11:00 a.m. to 10:00 p.m. on Sunday, February 5.
This year's Tet Festival is organized by A Plus Education Organization, a non-profit dedicated to promoting culture and heritage of the Vietnamese Community in Southern California.
For more information about Tet Festival 2017, visit the website at
Tet Festival 2017
or call (714) 270-4515.
Press Release: