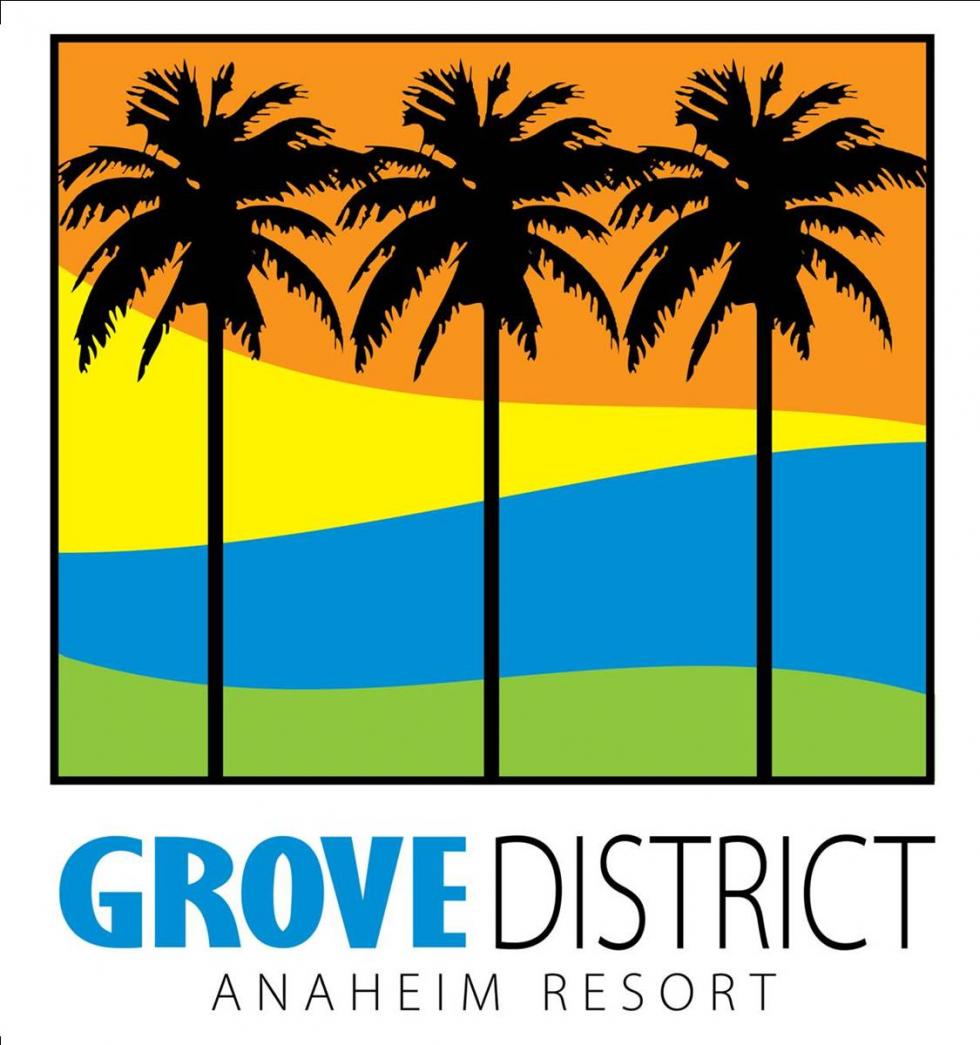 The City of Garden Grove, California announces the official re-naming and re-branding of the city's most recognized tourist area along Harbor Boulevard, located within a mile of the Disneyland Resort. Grove District – Anaheim Resort is the result of a collaboration between the Orange County cities of Garden Grove and neighboring Anaheim to market the area as a major tourist destination.
"Grove District – Anaheim Resort marks a new era for Garden Grove and Southern California via a solid business partnership and meaningful 'good neighbor' relationship with Anaheim. This joint endeavor will promote the area as a major hospitality, entertainment, and retail destination in the heart of Southern California's prime tourist center," says Garden Grove City Manager Matthew Fertal.
Collectively, the area attracts over 42 million visitors a year, serving a significant portion of visitors to Disneyland, Disney's California Adventure, and the Anaheim Convention Center. Public transportation, including a new trolley system, runs along Harbor Boulevard connecting guests to local shopping and dining as well as to other Orange County landmarks. Two major freeways provide easy access to Grove District and Anaheim Resort entrances.
Nine brand-name hotels, such as the Embassy Suites and Hyatt Regency, along with five popular restaurants, currently comprise Grove District. Upcoming additions include a 12-acre, 600-room, Great Wolf Lodge® Water Park Resort; a 750 total–rooms hotel project that would include a high-end, full-service hotel; and a 220-room business class hotel.
Eighty percent of the Grove District hotels marketing funds will be contributed to the Anaheim/Orange County Visitor & Convention Bureau, affirming a partnership to further promote the Anaheim Resort for the benefit of Grove District hotels. The remaining 20 percent will be used exclusively to brand and promote Grove District as a featured segment of the Anaheim Resort.
The Grove District will be adding new bus shelters and benches, medians, pole banners, and other street furniture similar to the Anaheim Resort's. A new logo and website are already in use.
Kevin Kennedy, General Manager for the Garden Grove Hyatt Regency hotel supports the idea of offering visitors more of what Southern California has to offer.
"People come to Southern California to enjoy the fun and the sun, the palm trees, and to be treated to a relaxing resort experience as part of their vacation. Garden Grove and Anaheim are in the business of doing that better than anyone else, and they're proving it," says Kennedy.
For more information, visit the Grove District website at www.grovedistrict.com.