Consideration of Interim City Manager
---
December 19, 2014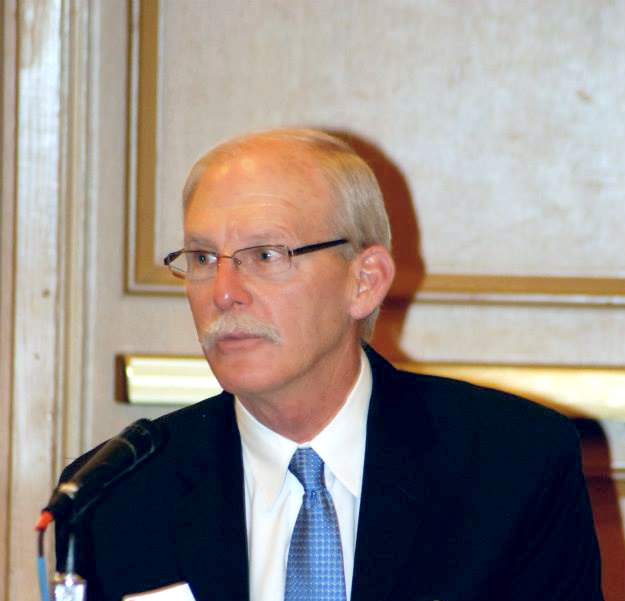 With just over a week to recruit and review applicants for the position of Garden Grove Interim City Manager, the Garden Grove City Council will consider at their meeting on Tuesday, December 23, appointing former Costa Mesa City Manager, Allan L. Roeder, to temporarily fill the City's highest position starting January 1, 2015. If the contract is approved, Roeder will replace long-time City Manager Matthew Fertal, who retires from the City effective December 31, 2014.
"I'm humbled by the faith and confidence of the Garden Grove City Council for this wonderful opportunity to do the absolute best job I can for the City and the community I grew up in," says Roeder.
Roeder, who attended Rancho Alamitos High School, retired from the City of Costa Mesa in 2011, after serving 25 years as City Manager. He was originally hired by the City of Costa Mesa in 1975, working his way up through the ranks from an Administrative Assistant in the Public Works Department.
During his City Manager tenure with Costa Mesa, the City grew by approximately 40,000 residents, and became a major destination for visitors with the addition of the Center for Performing Arts, South Coast Plaza, and the Orange County Fair & Exposition Center. Roeder oversaw a workforce of 660 full-time employees and directed an annual budget of approximately $130 million.
Working with a number of local and regional City Councils, commissions, and community organizations, Roeder has been involved in many municipal issues including transportation, law enforcement, communications, waste management, legislation, and policies. He has also maintained affiliations with several municipal organizations, such as the Orange County City Manager's Association (past president); International City Manager's Association; the Orange County Consolidated Communications System; and the Orange County Commission to End Homelessness.
According to newly-elected Garden Grove Mayor Bao Nguyen, Roeder is being considered for his extensive experience, work history, and connection to Garden Grove.
"Allan is just the person we need to move our city to the next level so that we can continue building up and moving forward," said Mayor Nguyen.
Roeder says that while his assignment will only be temporary, he doesn't diminish the importance of his role with the City of Garden Grove.
"I've followed Garden Grove for many years, and consider this to be as much of a personal commitment as well as a professional. I want to help build a strong bridge between the City and the community that leads to a better future for everyone."
On Tuesday night, December 23, the Garden Grove City Council will hold a regular City Council meeting to consider the contract with Roeder. Roeder is expected to serve in his interim capacity for a period of up to 6 months, while a nationwide recruitment takes place for a permanent City Manager.