Community Meeting Dates For Voting District Boundaries
---
November 20, 2015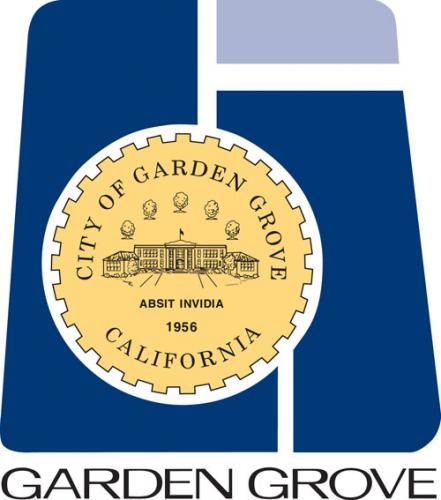 The City of Garden Grove invites members of the community to participate in upcoming community meetings to provide input on the formation of new district voting maps for the city. The meetings, running from the end of November 2015 through March 2016, will be facilitated by David Ely from Compass Demographics, the firm overseeing the formation of five voting districts for the 2016 elections.
The "by-district" City Council elections system process provides several monthly informational meetings for the public to participate in, prior to the preliminary and final district map proposals being presented to the Garden Grove City Council. Both the preliminary and final district proposals will include public hearings as part of the process.
The first round of "Individual Informational Meetings" take place from Monday, November 30 through Friday, December 4. One-hour meetings with Mr. Ely can be scheduled from 10:00 a.m. to 9:00 p.m. on a first-come, first-serve basis. The meetings will take place in Garden Grove City Hall, located at 11222 Acacia Parkway. The goal of these meetings is to educate voters on the process and obtain feedback on an individual or small-group basis.
UPDATE:
The Tuesday, December 1 Individual Informational Meeting hours are 10:30 a.m. to 12:00 p.m.

Reservations for the individual meetings must be made at least three business days in advance by contacting the City Clerk's Office at (714) 741-5035 or by email at districtelections@garden-grove.org.

Following the first round of individual informational meetings will be three "Public Informational Meetings" scheduled for December 9, 12, and 16, held in various sites in the city, soon to be determined. The public meetings will be conducted in a workshop setting with larger groups providing input via interactive opportunities. Times and locations will be announced on the City's website, as well as the City's Facebook and Twitter.

UPDATE:
The first round of Public Informational Meetings will be:

Wednesday, December 9, 2015
6:30 p.m. - 8:30 p.m.
Garden Grove Sports and Recreation Center, at Garden Grove Park
13641 Deodara Drive, 92844

Saturday, December 12, 2015
10:30 a.m. - 12:30 p.m.
Garden Grove Courtyard Center, at Village Green Park
12732 Main St., 92840

Wednesday, December 16, 2015
6:30 p.m. - 8:30 p.m.
Kiwanisland, at Kiwanis Club of Garden Grove
9840 Larson Avenue, 92844

RSVP'S are requested at (714) 741-5035 or by email at districtelections@garden-grove.org.

Dates, times, and locations for the January, February, and March 2016 individual and public community meetings will be announced by mid-December.

On Tuesday, November 24, 2015, Mr. Ely will hold a study session on the process for establishing the "by-district" election system as part of the regular Garden Grove City Council meeting, held at 6:00 p.m. in the Courtyard Center, 12732 Main Street. The anticipated date for the final report to be presented to the Garden Grove City Council is March 22, 2016.

A district election mapping webpage is now available on the City's website under the Open Government menu item that will provide information and access to all items related to the district-based elections mapping process. These items include: notices of all public meetings, public notices, press releases, agenda reports, maps, and other supporting documents.

The establishment of by-district elections was the result of a settlement between the City of Garden Grove and Rickk Montoya, this past September, involving a lawsuit brought against the City asserting that the City's current "at-large" method of electing City Council members violated the California Voting Rights Act.

Vietnamese Translation
Spanish Translation
Korean Translation
Chinese Translation