Civic Center Pond Closing for Maintenance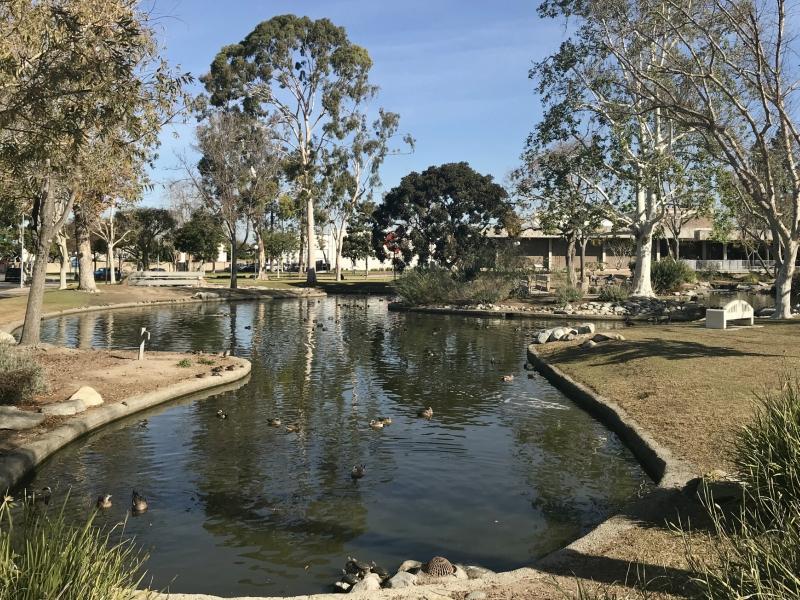 Garden Grove's Civic Center pond, located in Civic Center Park, at the cross streets of Stanford Avenue and Euclid Street, will be closing for maintenance on Monday, March 19, 2018 to Monday, April 2, 2018. For the safety of park visitors, the pond will be fenced off to the public during the two-week project.
The annual pond maintenance will be broken into three sections, with the smaller pools being cleaned first and the largest pool last.
Public Works
staff will remove debris, drain, and replenish the pond with treated, fresh water, ensuring the longevity of the pond's pump and filter, while enhancing the quality of water and environment in Civic Center Park.
Maintenance activities will not disrupt the park's wildlife. Ducks and other aviary will not be removed. Turtles inhabiting the pools will be safely moved to sections of the pond not under construction.
Park visitors are reminded to help maintain the pond's cleanliness by not feeding wildlife.
For more information, please contact the
Garden Grove Public Works Department
at (714) 719-0969.