City's Garden Grove TV3 Wins First Emmy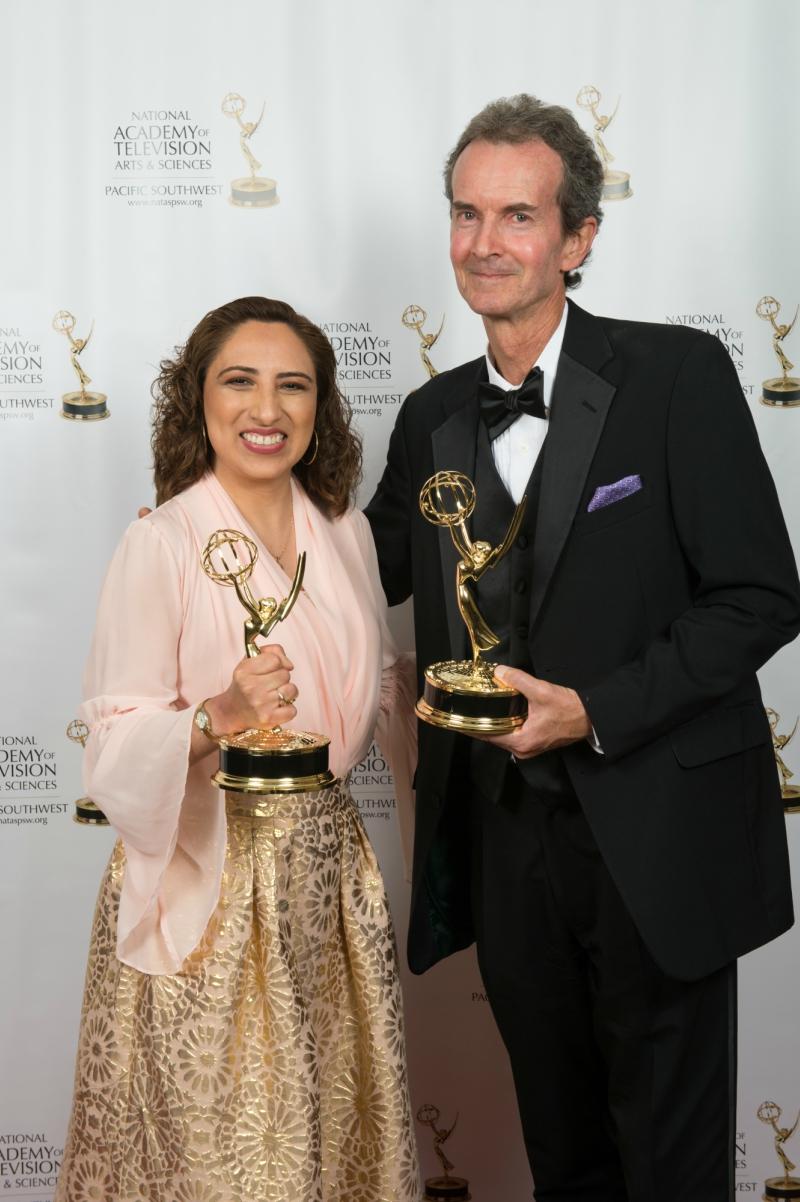 The City's Garden Grove TV3 (GGTV3) cable division was recently honored with its first Emmy Award, and other top state and national awards for various video productions.
GGTV3 took home the Emmy Award in the Informational/Instructional category for its video production,
"District Elections in Garden Grove,"
at the 43rd Annual Pacific Southwest Emmy Awards in San Diego, on June 24, 2017.
GGTV3 has received five Emmy nominations from the National Academy of Television Arts and Sciences Pacific Southwest Chapter over the past four years.
Pacific Southwest Emmy Awards recognize excellence in the television industry in the San Diego, Las Vegas, Palm Springs, Santa Barbara, San Luis Obispo, Santa Maria, and Bakersfield television markets, including Orange County.
GGTV3 also received first place in Overall Excellence at the 21st Annual STAR Awards at Disney's Grand Californian Hotel & Spa in Anaheim, on May 11, 2017. The team also won First Place for its video productions,
"Garden Grove Animal Care Services"
and
"Garden Grove is Placemaking."
The STAR Awards were presented by the National Association of Telecommunications Officers and Advisors (NATOA), a non-profit organization that recognizes local government agencies for excellence in broadcast, cable, multimedia, and electronic programming.
GGTV3, part of the City's Office of Community Relations, plays an important role in supporting City departments, and in the City's efforts to inform and entertain Garden Grove viewers and regional audiences. Full-time senior staff, Jeff Davis and Marie Moran produce a number of videos, news stories, and Public Service Announcements, as well as live broadcasts of all City Council meetings through YouTube, Spectrum Cable on Channel 3, and on AT&T and Verizon Fios systems.
Earlier this month, GGTV3's YouTube Channel hit a milestone 3 million views. To view GGTV3's award-winning videos, visit the
Garden Grove TV3 YouTube channel
.
For more information, please visit
GGTV3's website
.