City Receives Statewide Distinction for Advancement of Diverse Communities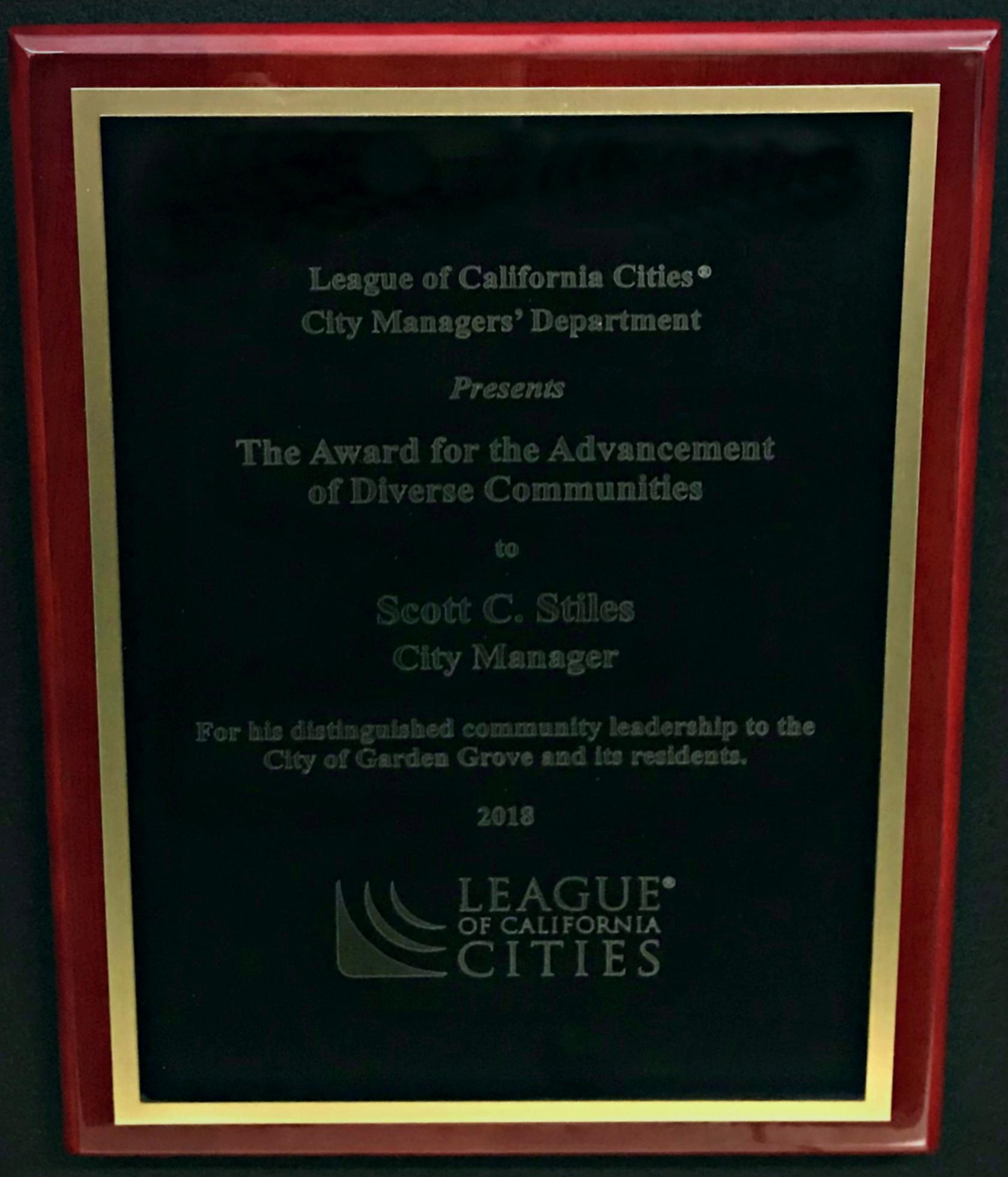 The City of Garden Grove was recently recognized with the Advancement of Diverse Communities award, presented during the
League of California Cities
Awards Luncheon in Newport Beach. The award was presented to
City Manager, Scott C. Stiles
for promoting the advancement of diversity within the community and the workplace through the development and implementation of effective programs, policies, or practices.
The selection process evaluated the degree of personal involvement and commitment by City Managers, and the resources and tools used to help diverse California communities become more open, accessible, and inclusive.
Programs included in the award nomination were the City's image campaign,
Garden Grove is Your Market
, highlighting Garden Grove's most unique, diverse, and valued qualities, as well as the City's multi-language services, and international trade and expansion.
A Cincinnati native, Stiles brought 26 years of municipal management experience with the City of Cincinnati where he served as assistant city manager for eight years. Since his appointment in 2015, Stiles has actively promoted Garden Grove's diversity in the community and the workplace.
"It's an incredible honor to have the City's efforts towards serving and enriching our diversity be recognized," says City Manager Stiles.