City Receives Awards for Achievements in Business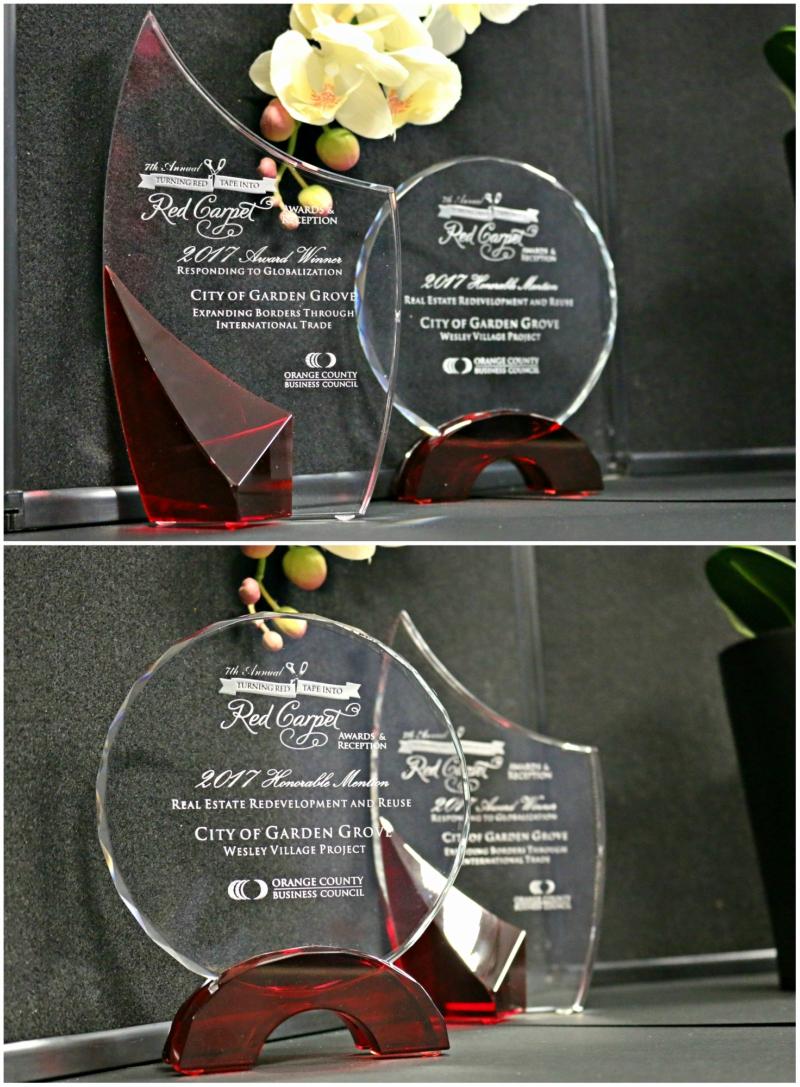 The City of Garden Grove's Office of Economic Development was recently recognized by the
Orange County Business Council's Turning Red Tape into Red Carpet
awards held in Costa Mesa. The City received awards under the categories of 'Responding to Globalization' and 'Real Estate Redevelopment and Reuse.'
The Responding to Globalization honor is given to agencies enabling businesses, communities, and economic development organizations to better integrate into the global economy.
It was presented to the City of Garden Grove for its efforts to introduce local businesses to the global market, offering international trade resources including workshops, trading seminars, and providing small business assistance loans. These efforts also created a strong relationship with the Port of Los Angeles and their Trade Connect Program, which seeks to educate businesses on international trade. By partnering with federal, state, and non-governmental organizations, the initiative has impacted over 1,000 business people in Garden Grove.
The Office of Economic Development received an honorable mention award for its Wesley Village Project nominated under the category of 'Real Estate Redevelopment and Reuse.'
For more information, contact the
Office of Economic Development
at (714) 741-5124.